Lubricate linear and sliding guides with simalube
Linear movements in machine and plant construction are usually implemented by using linear guides. Linear guides are available as rolling guides (linear ball bearings, linear roller bearings) or as sliding guides (linear plain bearings, dovetail guides, rail guides).
Environment: pollution, high load, very little space
Technical: high speeds with often very small travel distances result in very frequent changes of direction
Installation: little space, very small connection threads
As available space is often limited, simalubes are usually connected to the lubrication points with a hose.
Areas of application and advantages
Typical applications

Automation Industry
Automotive Industry
Cable Cars and Mountain Railways
Escalators
Food and Beverage Industry
Marine Industry
Printing Industry
Plastics Industry
Rail Industry
Textile Industry
Woodworking Industry
Advantages of the simalube lubrication system

Fresh lubricant is continuously supplied
No over or under lubrication
The lubricants also reach lubrication points that cannot be served with a grease gun
Application images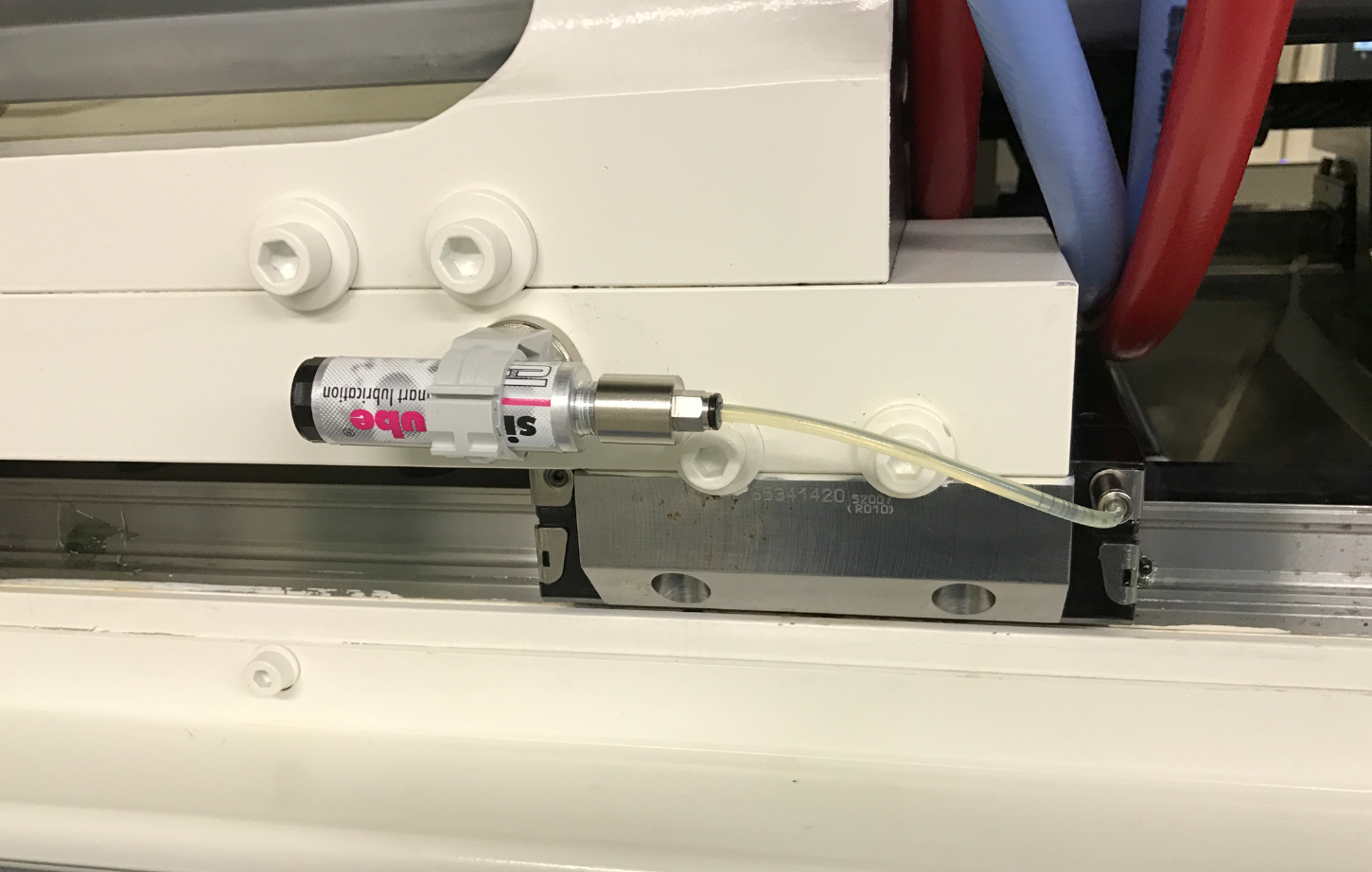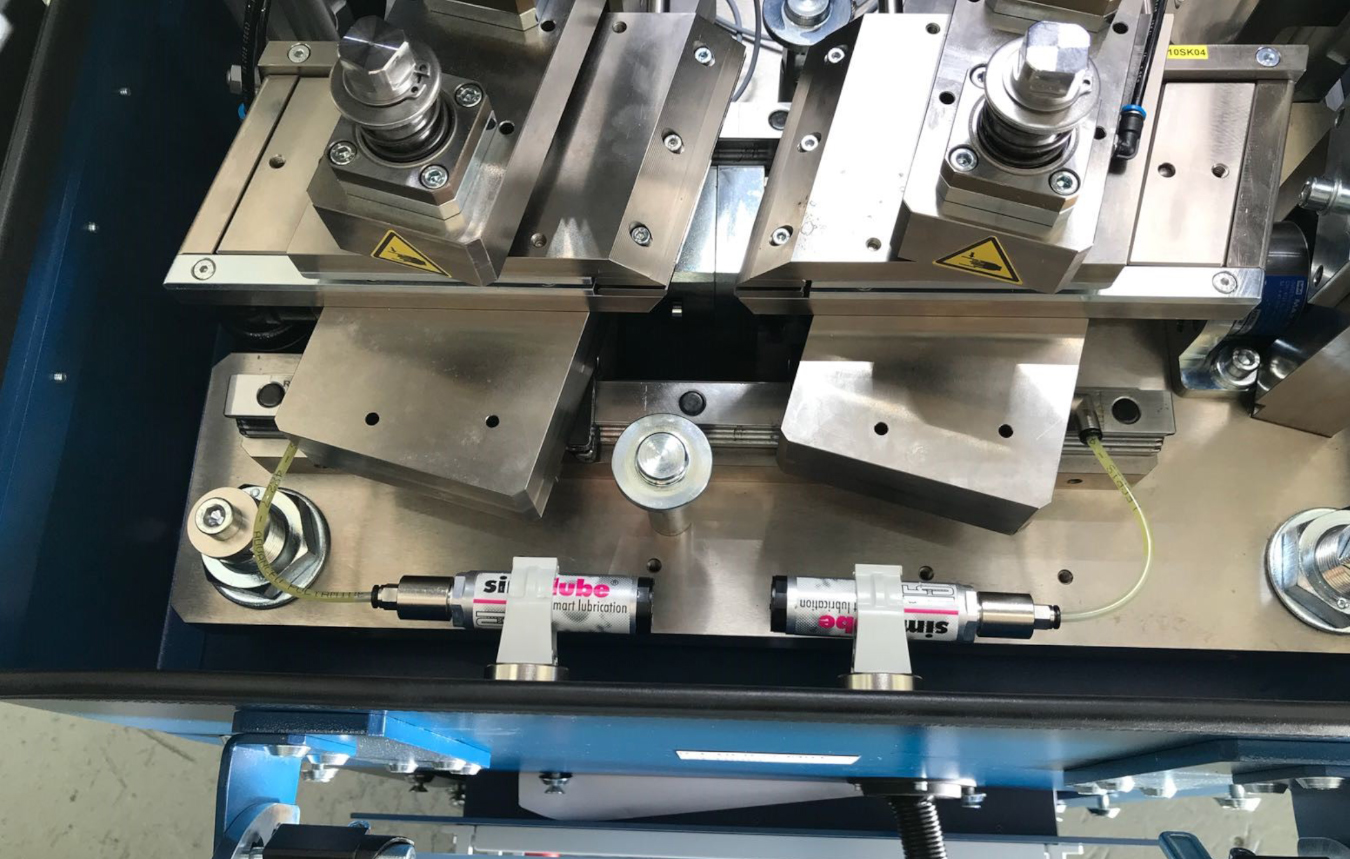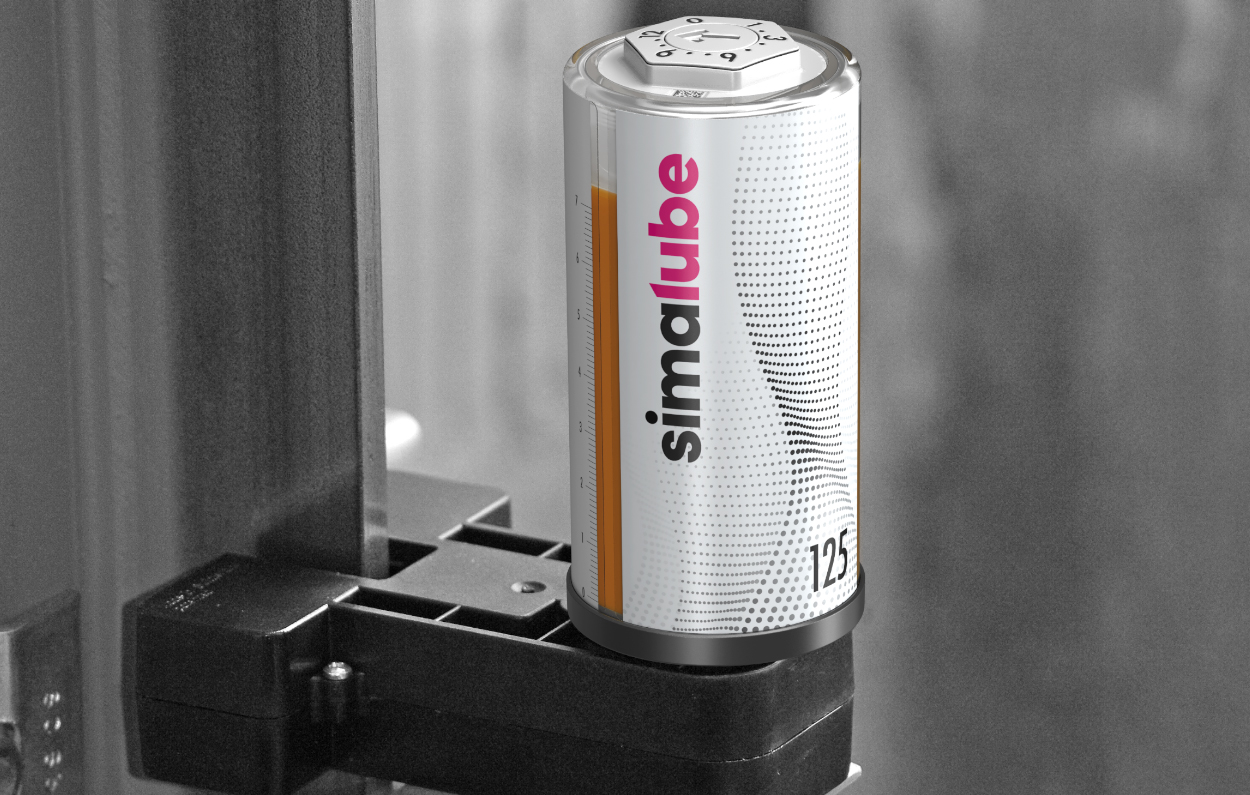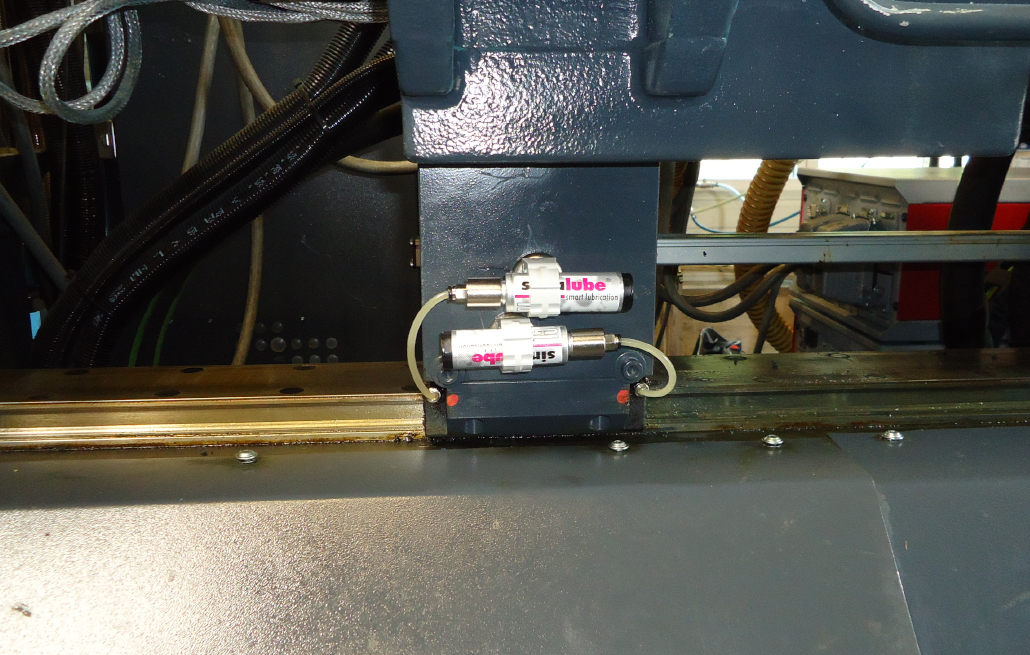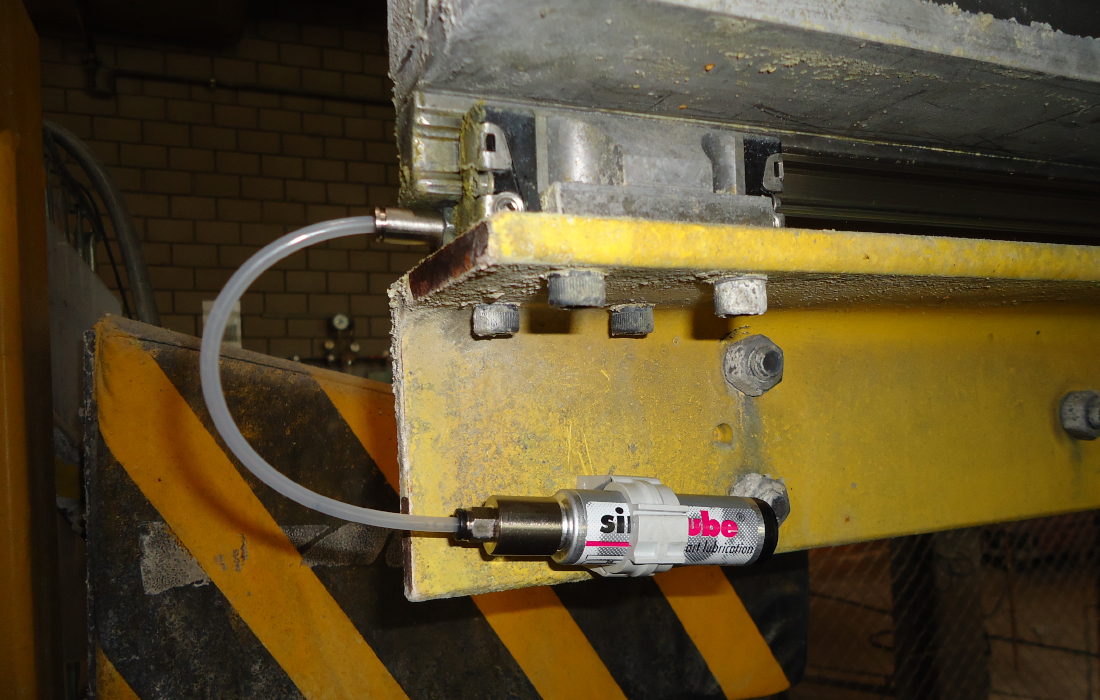 More simatec products for you?
Innovative maintenance products for rolling bearings simplify complex processes and reduce the maintenance effort on tens of thousands of machines around the globe. You can also benefit from our heating devices and special tools for the perfect handling of rolling bearings.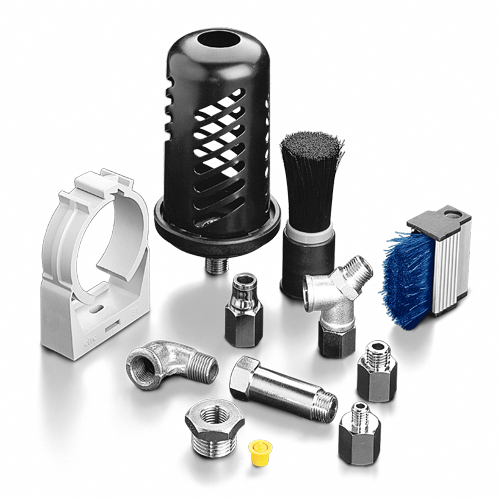 simalube
Accessories
With the range of accessories, the simalube is easy to install anywhere and in any position.
About the product
simatherm
Induction Heater
Perfect solution for fast, thermal mounting of rolling bearings.