Automatic pump lubrication with simalube
Pumps are referred to as machines for transporting incompressible fluids. Pumps convey liquids and pastes.
Environmental: pollution, high humidity - corrosion, high or low ambient temperatures (outdoor applications), ATEX area.
Technical: oscillations - vibrations, high speeds
Installation: protection required in case of strong vibrations
In most cases, the lubricators are mounted directly on the lubrication points (bearings or seals). If the lubricant is supplied via a hose line, the IMPULSE connect, with which a higher pressure can be achieved, is often used
Advantages of the simalube lubrication system

Fresh lubricant is continuously supplied
Protection against dirt ingress from the outside (especially when lubricating seals)
No over- or underlubrication
More simatec products for you?
Innovative maintenance products for rolling bearings simplify complex processes and reduce the maintenance effort on tens of thousands of machines around the globe. You can also benefit from our heating devices and special tools for the perfect handling of rolling bearings.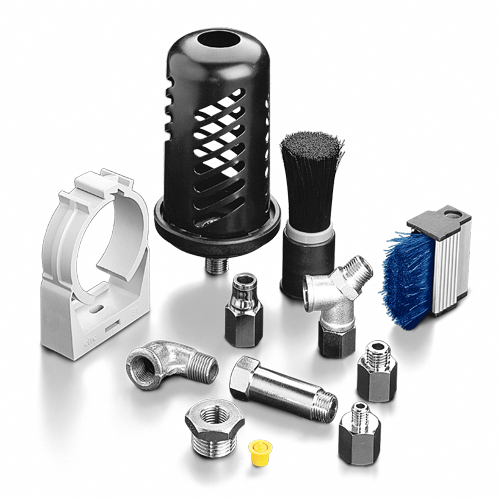 simalube
Accessories
With the range of accessories, the simalube is easy to install anywhere and in any position.
About the product
simatherm
Induction Heater
Perfect solution for fast, thermal mounting of rolling bearings.