Constant lubrication of threaded spindles thanks to simalube
Threaded spindles, sometimes also called drive screws, are machine elements which, together with other elements in a screw drive, serve to convert a rotary movement into a translatory movement.
Environment: pollution, high loads, large forces, high circulation speeds and accelerations
Installation: little space, very small connection threads
The lubricant is applied via a brush or directly to the components
Direct or indirect assembly. The dispenser is connected directly or via a hose to a brush or directly to the nut of the spindle
Advantages of the simalube lubrication system

Fresh lubricant is continuously supplied
If the lubricant is continuously supplied in small quantities, much less lubricant is required
Hard-to-reach lubrication points are reliably supplied with lubricant
More simatec products for you?
Innovative maintenance products for rolling bearings simplify complex processes and reduce the maintenance effort on tens of thousands of machines around the globe. You can also benefit from our heating devices and special tools for the perfect handling of rolling bearings.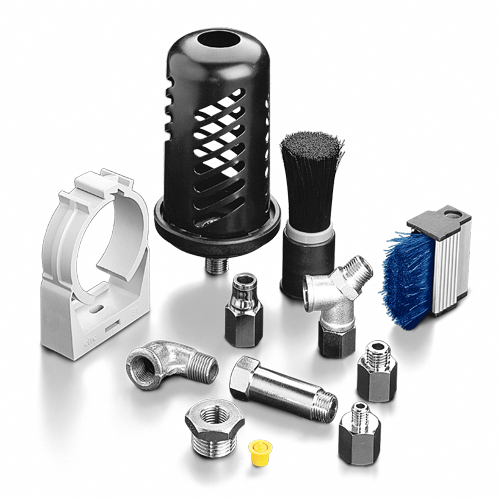 simalube
Accessories
With the range of accessories, the simalube is easy to install anywhere and in any position.
About the product
simatherm
Induction Heater
Perfect solution for fast, thermal mounting of rolling bearings.