Permanent lubrication of fans and fan systems
Ventilators, blowers and fan systems require lubrication at regular time intervals. Fans are found in almost all industries: hotels, hospitals, chemical and power plants, paper and recycling industries, mining, ships and many others. The vast majority of fans move air, and their applications are correspondingly diverse: Cooling, ventilation, air supply, drying, air conditioning and transport.
Environment: high temperatures, high temperature fluctuations for outdoor applications, use in ATEX areas
Technical: high availability, continuous operation 24/7
Installation: systems are often located on buildings, poorly accessible (on roofs, on facades, etc.)
In most cases, the lubricators can be screwed directly onto the lubrication points (bearings or seals)
Advantages of the simalube lubrication system

Fresh lubricant is continuously supplied
No over- or underlubrication
Continuous supply of lubricant enables very high availability of the equipment
Fans are also often used in hazardous areas (ATEX), the simalube dispensers are approved in all ATEX areas
More simatec products for you?
Innovative maintenance products for rolling bearings simplify complex processes and reduce the maintenance effort on tens of thousands of machines around the globe. You can also benefit from our heating devices and special tools for the perfect handling of rolling bearings.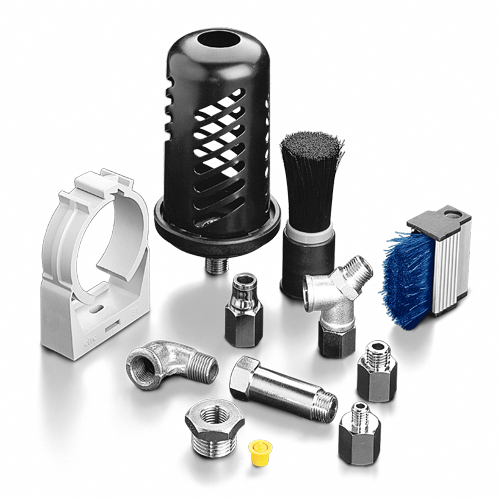 simalube
Accessories
With the range of accessories, the simalube is easy to install anywhere and in any position.
About the product
simatherm
Induction Heater
Perfect solution for fast, thermal mounting of rolling bearings.