Continuous lubrication in the automation industry
Nowadays, more and more production processes run partly or fully automatically to save costs, increase efficiency and improve the safety of personnel. Automatic and permanent lubrication is essential to ensure that these processes run as smoothly and steadily as possible. With the simalube lubricators, the lubrication process is automated and also increases machine efficiency. This results in lower costs and ultimately more profit.
No contamination of the systems by excess grease
Limited space
Small amounts of lubrication / time
simalube lubricators in the size and runtime precisely matched to consumption
In tight spaces, the smallest dispenser, simalube 15 ml, is used
Matching accessories from the simatec product range
simalube IMPULSE connect for easy monitoring and management of lubrication points
Areas of application and advantages

Benefits of the simalube lubrication system

Reliable lubrication with low maintenance requirements
Minimal wear of components and thus reduction of maintenance costs
No unplanned downtimes, production interruptions of the plants

Typical installations

Robots
Cranes
Palletizing systems
Forklifts
Conveyor tracks

Typical applications

Bearings
Chains
Guides
Gears
Other mechanical parts
More simatec products for you?
Innovative maintenance products for rolling bearings simplify complex processes and reduce the maintenance effort on tens of thousands of machines around the globe. You can also benefit from our heating devices and special tools for the perfect handling of rolling bearings.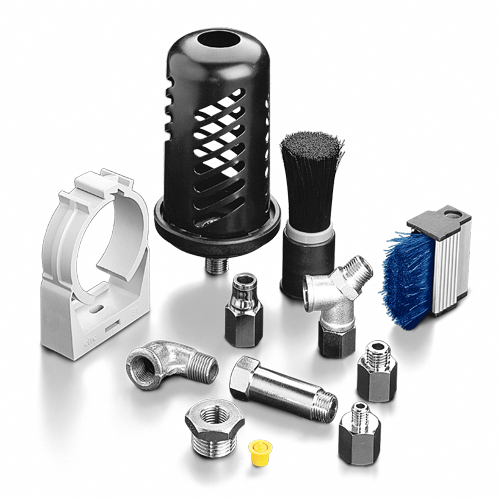 simalube
Accessories
With the range of accessories, the simalube is easy to install anywhere and in any position.
simatherm
Induction Heater
Perfect solution for fast, thermal mounting of rolling bearings.