Constant lubrication of cable cars thanks to simalube
Oftentimes, maintenance operation takes place outdoors - on meter-high poles - which is a difficult task for the maintenance engineer. Extreme temperature fluctuations as well as frost, snow, dirt and moisture make it especially challenging for the machine to run smoothly. A continuous supply of the lubrication points is therefore indispensable, as without regular maintenance, the parts quickly wear or corrode. As a result, significant malfunctions may arise leading to costly repair and maintenance work.
Complex lubrication as the lubrication points can only be reached with great effort
Large temperature fluctuations seasonally, but also day - night
simalube lubricators
Special accessories in tight spaces
Areas of application and advantages
simalube applications on cablecars and mountain railways

Cable lubrication
Lubrication on load cable rollers
Lubrication of cabin doors
Cable pulleys
Gearboxes
Suspension cable supports
Fans and cooling systems
Units and motors
Connecting rods
Advantages of the simalube lubrication system

Continuous lubricant delivery guaranteed even at low temperatures
Lubricants especially suitable for outdoor use
Anti-vibration mounting support and protection cover against external effects
Reliability: Once installed, the lubrication points are reliably lubricated and are never forgotten
Reduction of service requirements and maintenance costs: Manual lubrication is no longer necessary meaning fewer disruptions and a huge saving of time
Longer service life of machines thanks to continuous and precise lubrication
Flexibility: The running time is adjustable from 1–12 months
No need to shut down the machines during maintenance
Installation is possible even in very narrow spaces
More simatec products for you?
Innovative maintenance products for rolling bearings simplify complex processes and reduce the maintenance effort on tens of thousands of machines around the globe. You can also benefit from our heating devices and special tools for the perfect handling of rolling bearings.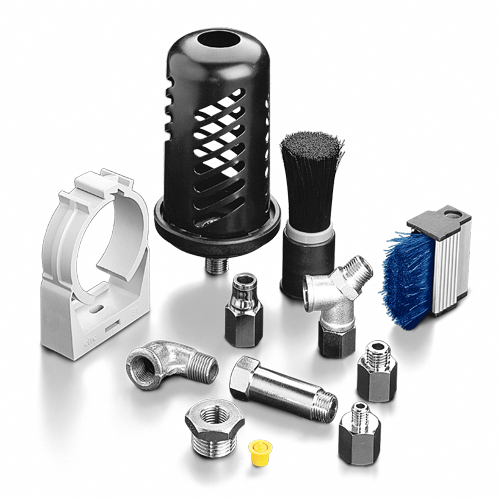 simalube
Accessories
With the range of accessories, the simalube is easy to install anywhere and in any position.
simatherm
Induction Heater
Perfect solution for fast, thermal mounting of rolling bearings.