Automatic lubrication of cranes
A crane and its components are exposed to all weather conditions and many dirt emissions. The components of a crane must therefore be supplied with sufficient lubricant at all times. The simalube automatic lubricant dispenser ensures a permanent supply of grease or oil to the bearings over periods of one to 12 months and thus offers the perfect solution for the automatic lubrication of rolling bearings. Such precise and continuous lubrication as with the simalube lubricant dispenser is not even possible manually. The automatic lubrication of bearings, the continuous, reliable supply of lubricant to the lubrication points, guarantee reliable operation of the equipment even under adverse environmental conditions.
Outdoor applications
Temperature fluctuations
simalube, well protected, mounted directly on the lubrication points
simalube with flat brushes
IMPULSE connect: Digital monitoring and configuration of the lubrication points via Bluetooth®. The lubrication points can be monitored from a distance of 20 m. The device can be used to increase the pressure up to 10 bar.
Areas of application and advantages

Typical installations

Construction cranes
Mobile cranes
Harbor cranes
Container cranes

Typical applications

Bearings
Cable drums
Joints
Winches
Sliding surfaces
Sprockets
Load cables

Further benefits

Reliable lubrication with low maintenance requirements
Minimal wear of components and thus reduction of maintenance costs
High time savings as lubrication points are often difficult to reach
Very good protection against corrosion as lubricant is continuously replenished
More simatec products for you?
Innovative maintenance products for rolling bearings simplify complex processes and reduce the maintenance effort on tens of thousands of machines around the globe. You can also benefit from our heating devices and special tools for the perfect handling of rolling bearings.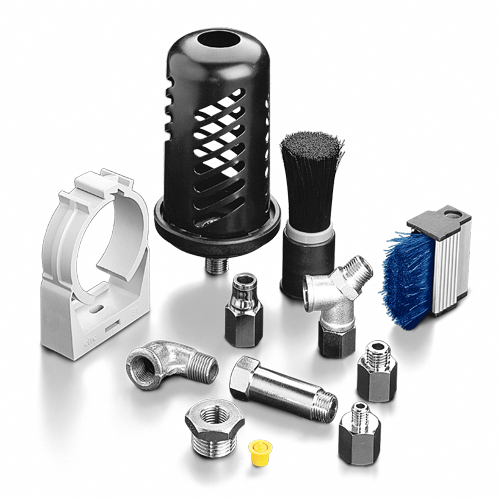 simalube
Accessories
With the range of accessories, the simalube is easy to install anywhere and in any position.
simatherm
Induction Heater
Perfect solution for fast, thermal mounting of rolling bearings.