Automatic lubrication systems in shipping
The demand for technical reliability is significantly higher on a ship than in a vehicle on land: lasting performance in a rough environment (high stress from vibration, high salt content in the air, etc.) and a long lifespan are essential. simalube lubricators help fullfill these exacting demands. They automatically and continuously lubricate not only ball bearings in motors and pumps, but also chains, wire cables, guides, toothed gears, swiveling mechanisms, and more. Through the reliable care of the mechanical components with lubricant, disruptions and breakdowns can be avoided. simalube greatly reduces maintenance efforts and costs.
Corrosion due to salty ambient air
Large temperature fluctuations
Lubrication points in hazardous areas
simalube lubricant dispenser, approved in all ATEX areas
IMPULSE connect: Digital monitoring and configuration of the lubrication points via Bluetooth®. The lubrication points can be monitored from a distance of 20 m. The device can be used to increase the pressure up to 10 bar. Special accessories (rope lubrication, elevator lubrication).
Areas of application and advantages
simalube applications on ships

Ventilator drives and bearings
Waste water systems
Pump motors and seals
Laundry and purification systems
Compressors
Distillation systems
Waste incineration systems
Fire protection systems
Elevators/escalators
Chains and steel cables
Cranes/swivel mechanisms
Advantages of the simalube lubrication system

Reduction of service requirements and maintenance costs: because manual lubrication is no longer necessary, less labour is required and time savings are great
Shutting down the machines for maintenance is no longer necessary
Longer service life of machines thanks to continuous and precise lubrication
Flexibility: The running time is adjustable from 1–12 months
Only one type of lubricator is needed per application. This reduces storage costs
The hermetically sealed system prevents contamination by dust and debris (IP68)
Decrease in corrosion-related failures
Application images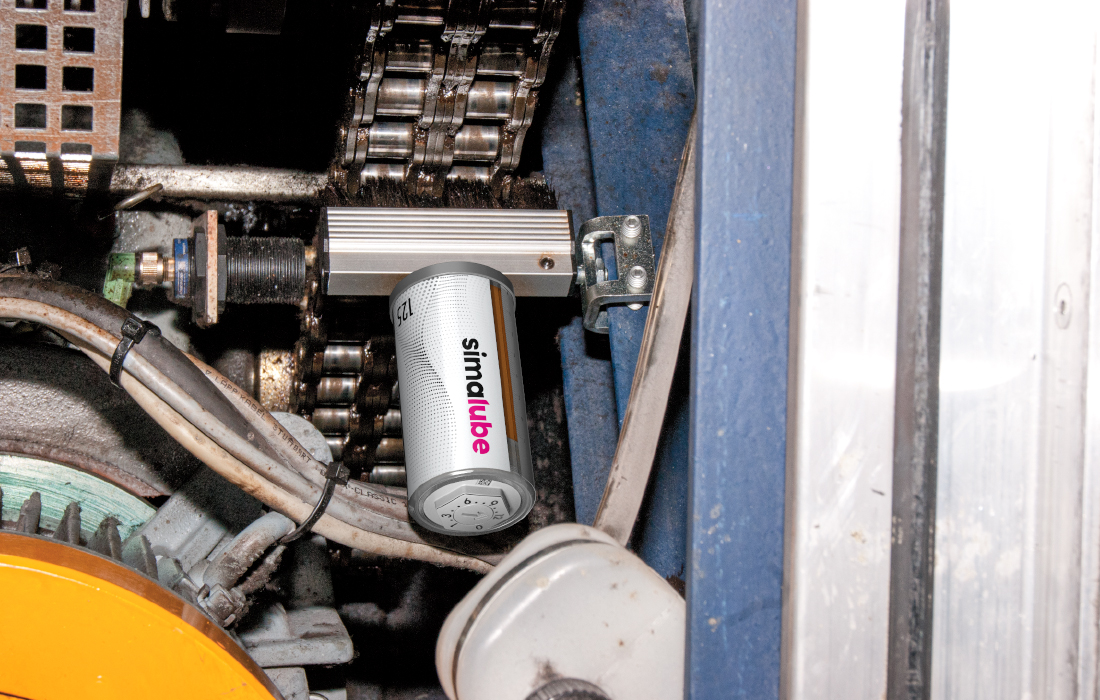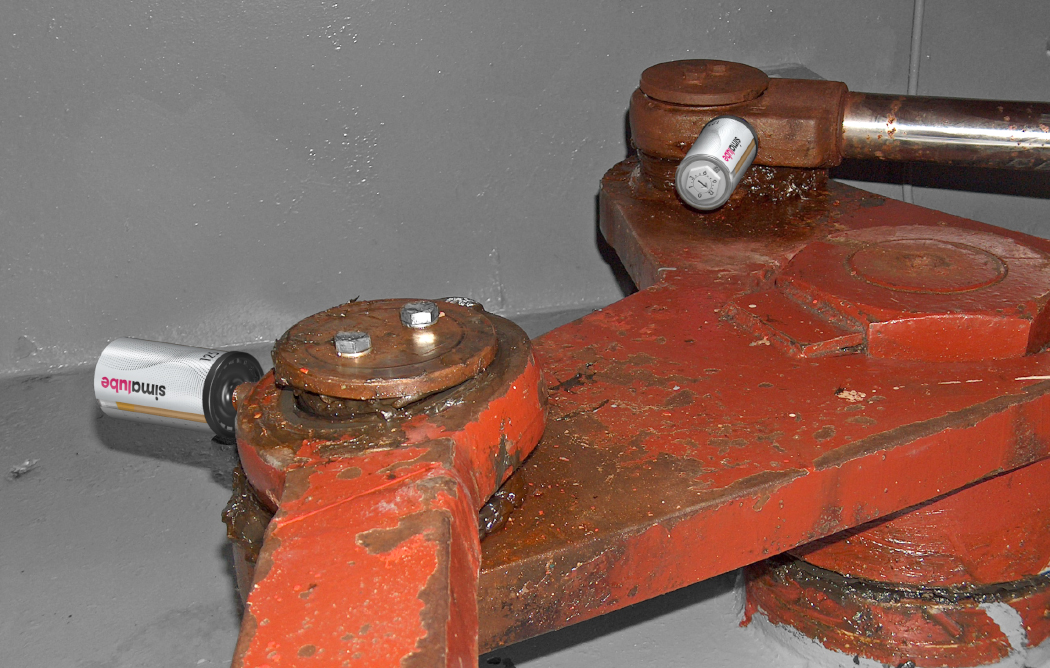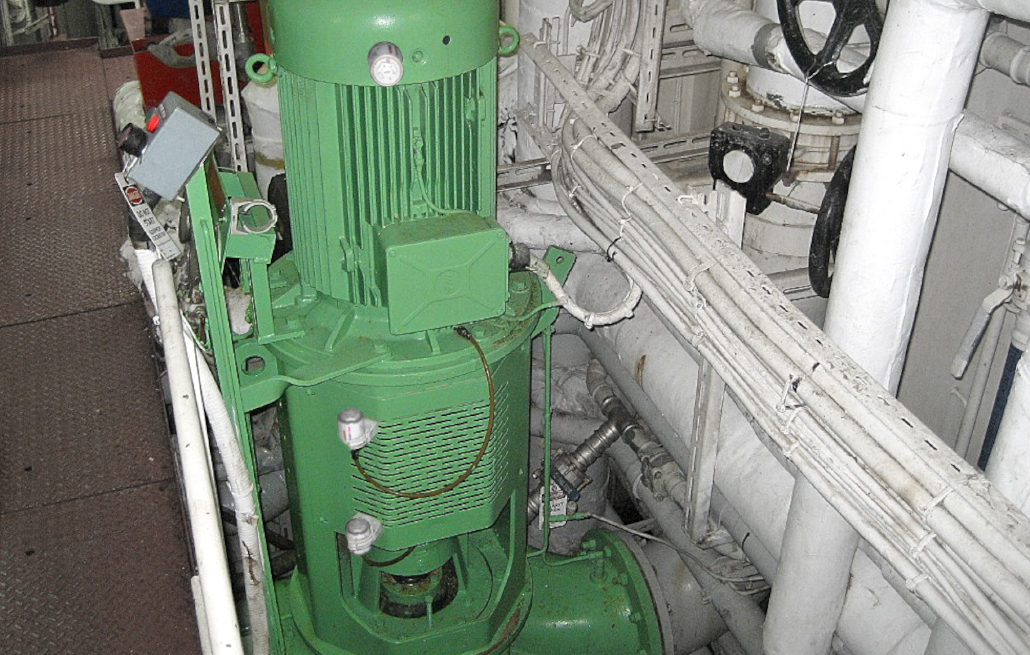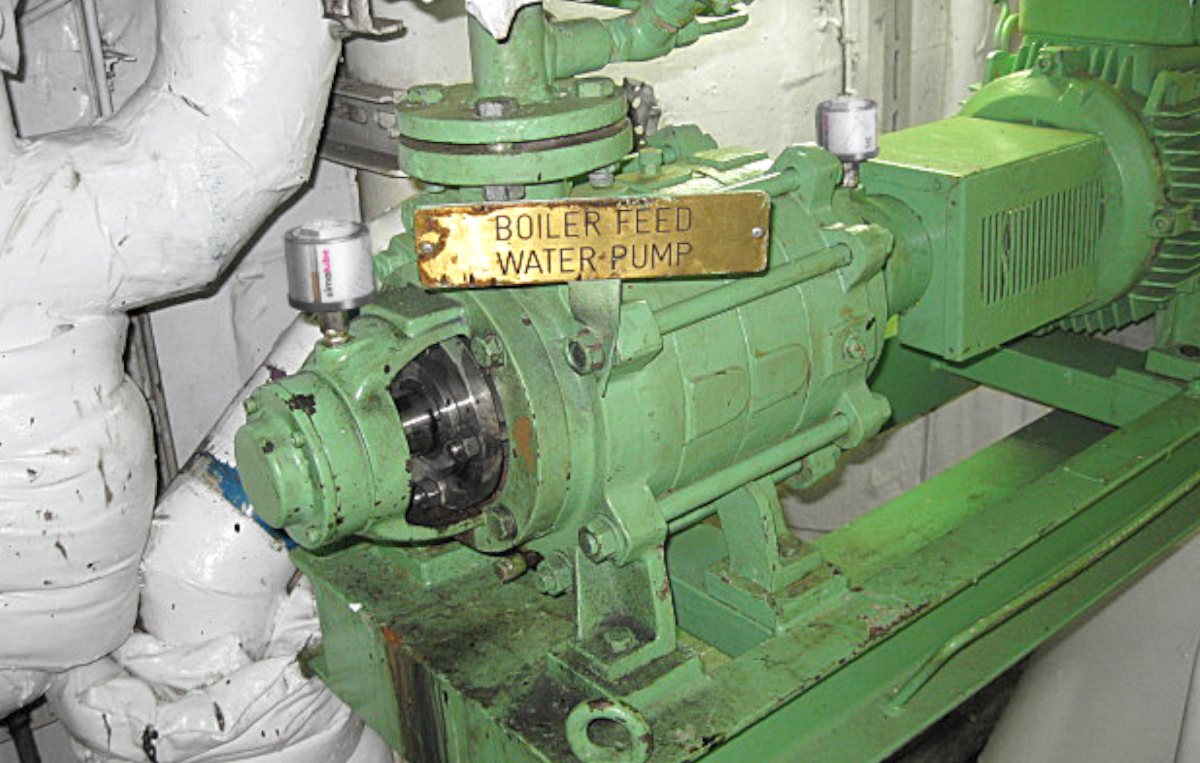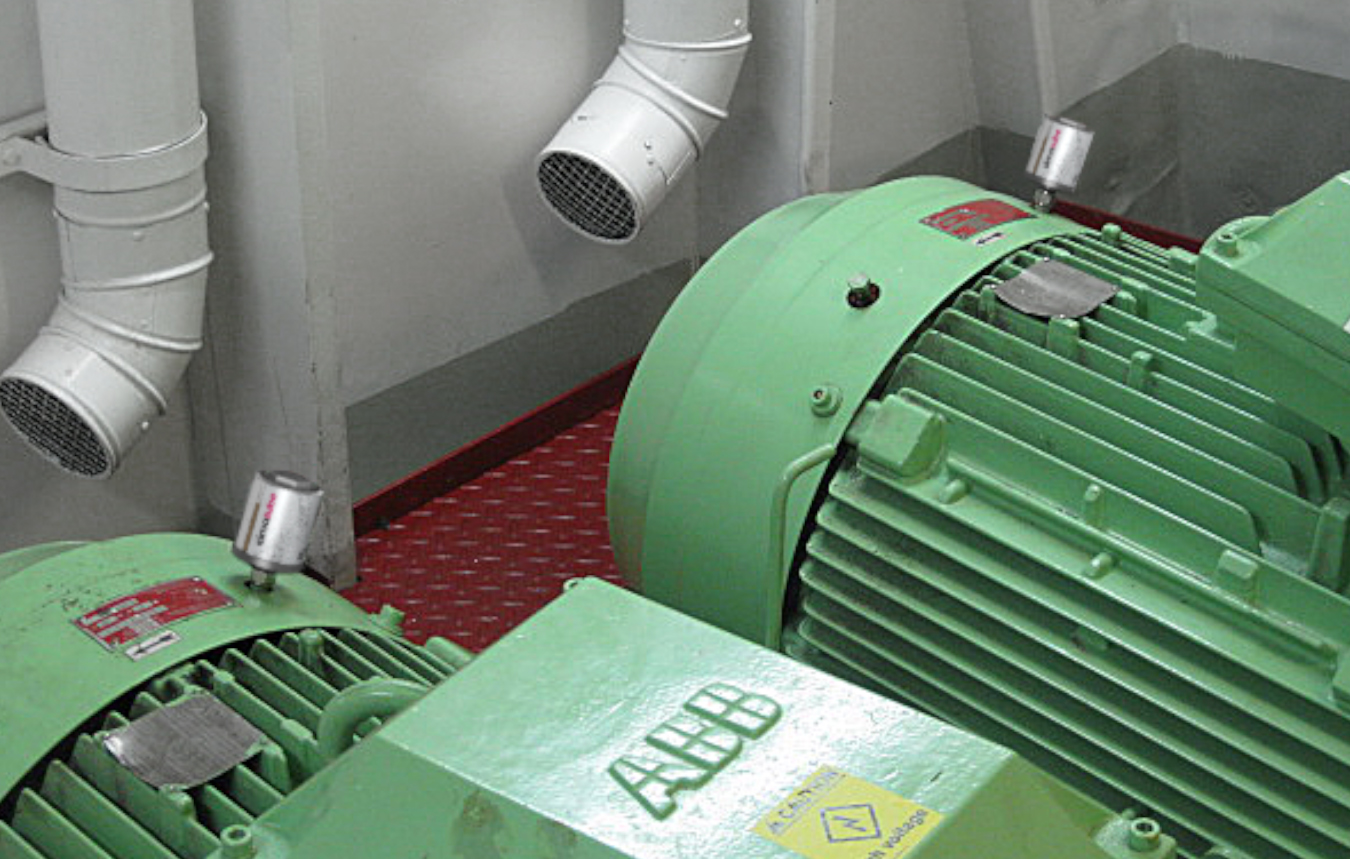 More simatec products for you?
Innovative maintenance products for rolling bearings simplify complex processes and reduce the maintenance effort on tens of thousands of machines around the globe. You can also benefit from our heating devices and special tools for the perfect handling of rolling bearings.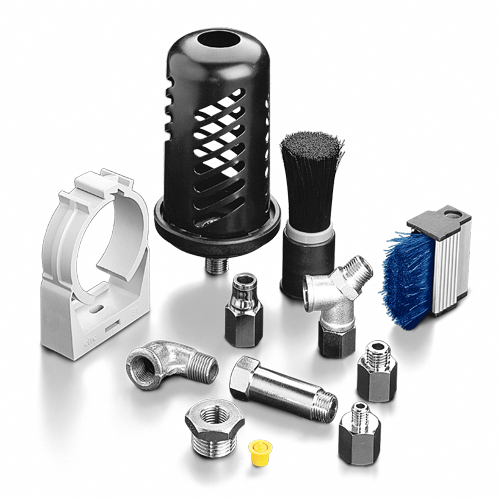 simalube
Accessories
With the range of accessories, the simalube is easy to install anywhere and in any position.
simatherm
Induction Heater
Perfect solution for fast, thermal mounting of rolling bearings.