simalube usage in sewage treatment plants
During the complex cleaning processes which take place in wastewater and sewage treatment plants, mechanical parts such as chains, bearings and guides come into contact with water containing waste, phosphates and acidic substances. The weather also has a major impact on equipment and facilities. Without regular lubrication, the parts will wear out faster, causing the equipment to stop working properly and necessitating expensive repair work. For this reason, continual lubrication is vital.
Outdoor applications
Temperature fluctuations
Applications partly in hazardous areas (Ex areas)
simalube lubricator
IMPULSE connect: Digital monitoring and configuration of lubrication points via Bluetooth®. The lubrication points can be monitored from a distance of 20 m. The device can be used to increase the pressure up to 10 bar.
Areas of application and advantages

simalube applications in wastewater and sewage treatment plants

Clearing devices in primary and secondary clarifiers
Sludge dewatering and sludge storage
Sand and grease filters
Agitators and rabble rake devices
Screening plants
Presses
Slide valves
Pump stations
Digestion tanks

Further benefits

Reliability: Once installed, the lubrication points are reliably lubricated and never forgotten
The hermetically sealed system prevents contamination by dust and debris (IP68)
Reduction of service requirements and maintenance costs: Manual lubrication is no longer necessary meaning fewer disruptions and a huge saving of time
Longer service life of machines thanks to continuous and accurate lubrication
Flexibility: The running time is adjustable from 1–12 months
No need to shut down the machines during maintenance
Approved in all Ex zones
Application images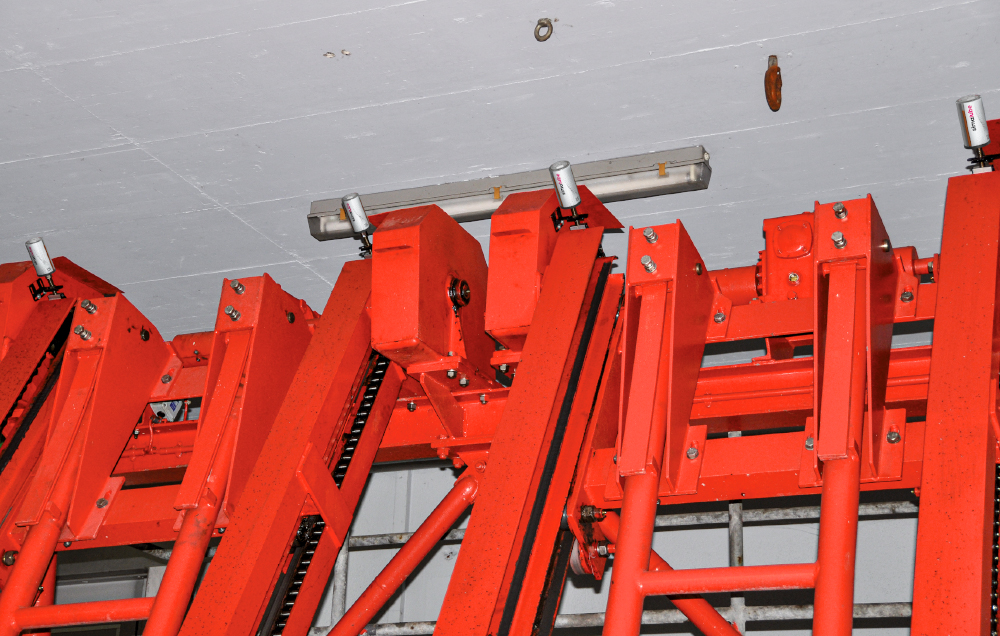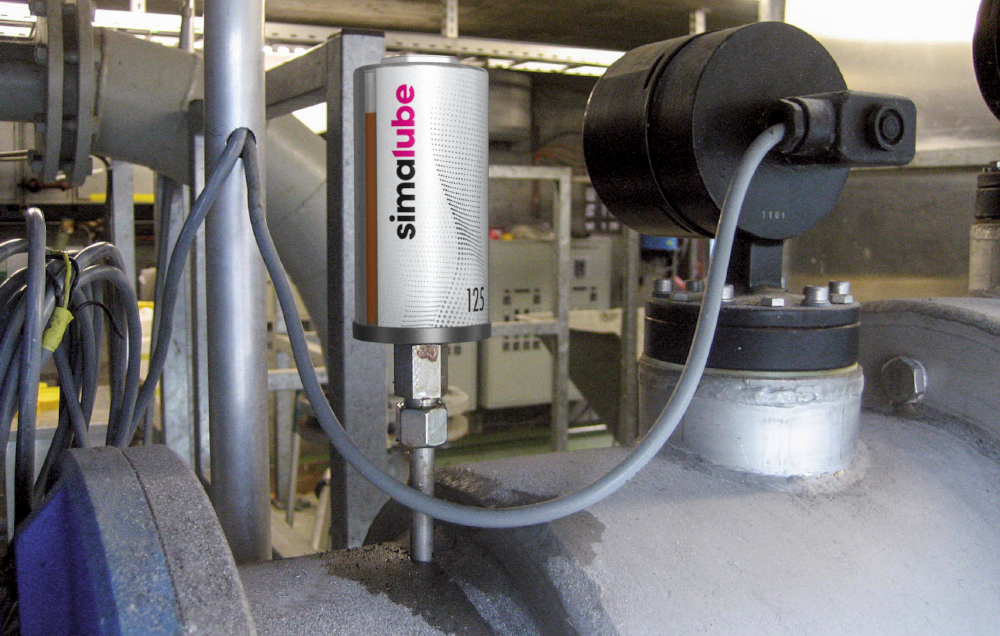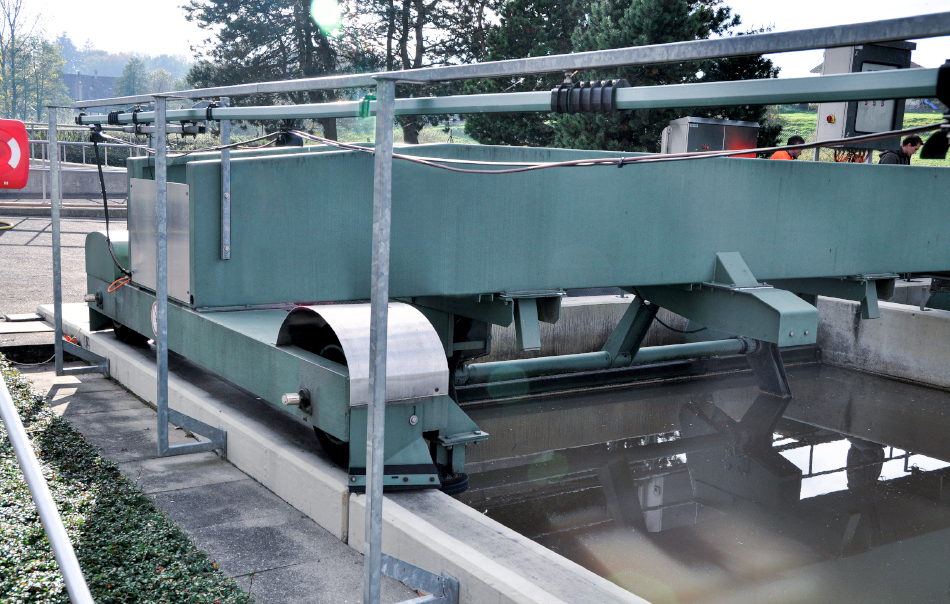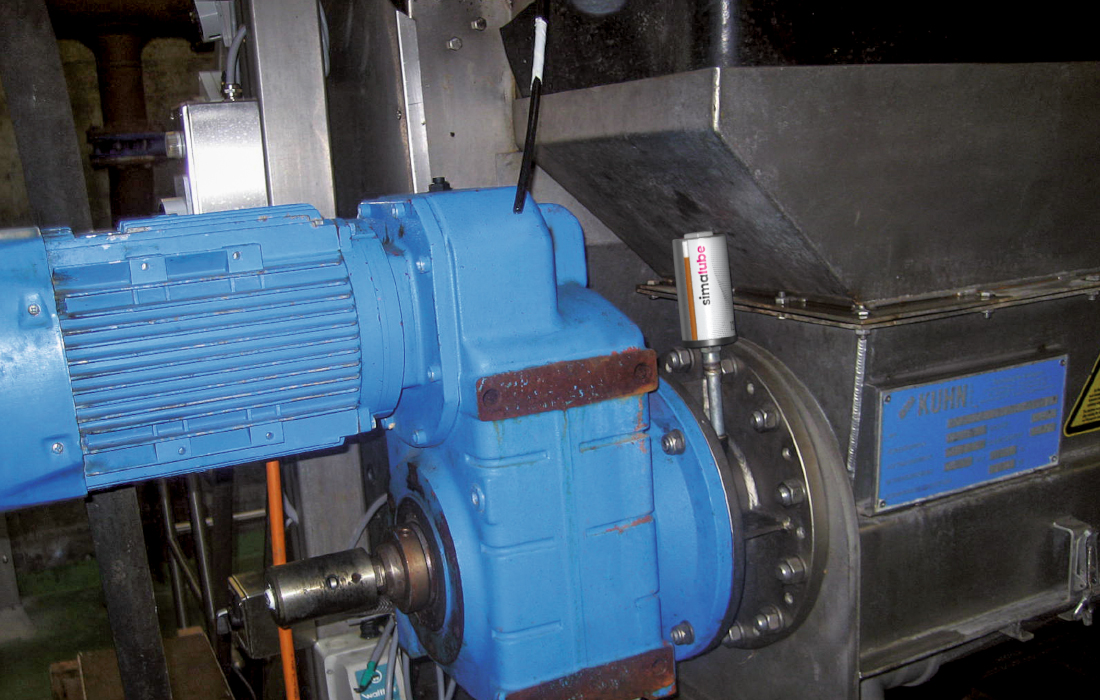 More simatec products for you?
Innovative maintenance products for rolling bearings simplify complex processes and reduce the maintenance effort on tens of thousands of machines around the globe. You can also benefit from our heating devices and special tools for the perfect handling of rolling bearings.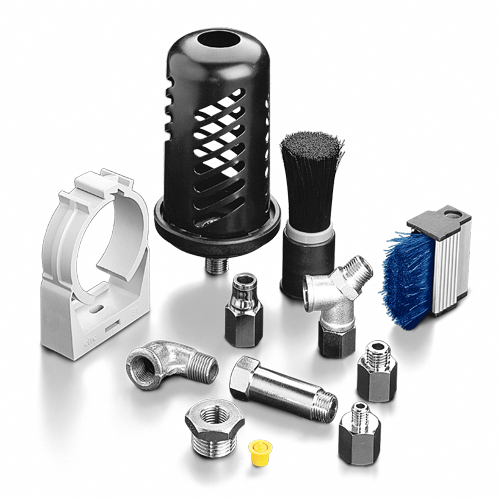 simalube
Accessories
With the range of accessories, the simalube is easy to install anywhere and in any position.
simatherm
Induction Heater
Perfect solution for fast, thermal mounting of rolling bearings.