Professional lubrication of wind turbines thanks to simalube
Every wind turbine has a multitude of lubrication points which have to be supplied at regular intervals. Since wind turbines are often located in remote locations, maintenance and the related lubrication is associated with a great deal of time and expense. Extreme temperature fluctuations, humidity and moisture are heavy burdens on every wind turbine. In order to prevent the resulting damage, optimum lubrication is indispensable. With the simalube lubrication system, wind farm operators can minimize the risk of downtime and also increase the efficiency of their wind turbines.
High demands on the availability of the systems
Large seasonal temperature fluctuations
simalube 60, 125 and 250 ml
Installation direct, the lubricant is often supplied to the lubrication point via a lubrication pinion
Areas of application and advantages
simalube areas of application for wind turbines

Rotor blade adjustment
Rotor blade bearings
Generator
Yaw drive
Gearboxes
Pitch adjustment (variable speed gear unit)
Main bearings
The benefits from automatic lubrication

Increased operational safety
Reduced downtime
Constant supply of hard to reach lubrication points
Less time spent on maintenance
Reduction of wear and longer life of the components
Advantages of the simalube lubrication system

Reduction of service requirements and maintenance costs (manual lubrication is no longer necessary, thus there is less required labour and the time savings are great)
It is not necessary to shut down the machines during maintenance
Longer service life of machines thanks to continuous and precise lubrication
Flexibility: The running time is adjustable from 1–12 months
Only one type of lubricator is needed per application. This allows a reduction of storage costs
More simatec products for you?
Innovative maintenance products for rolling bearings simplify complex processes and reduce the maintenance effort on tens of thousands of machines around the globe. You can also benefit from our heating devices and special tools for the perfect handling of rolling bearings.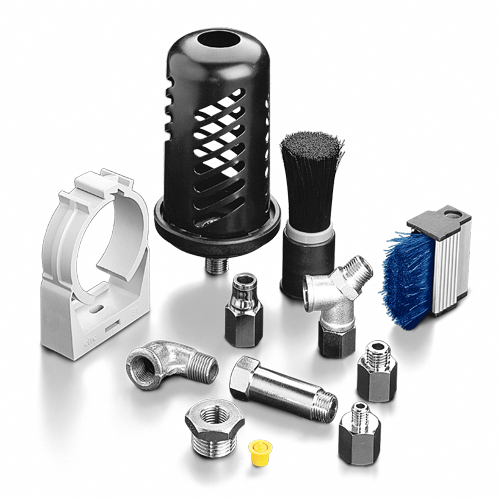 simalube
Accessories
With the range of accessories, the simalube is easy to install anywhere and in any position.
simatherm
Induction Heater
Perfect solution for fast, thermal mounting of rolling bearings.