Hot Plate HPS and HPL
Electric hot plate with thermostat controlled bearing heating.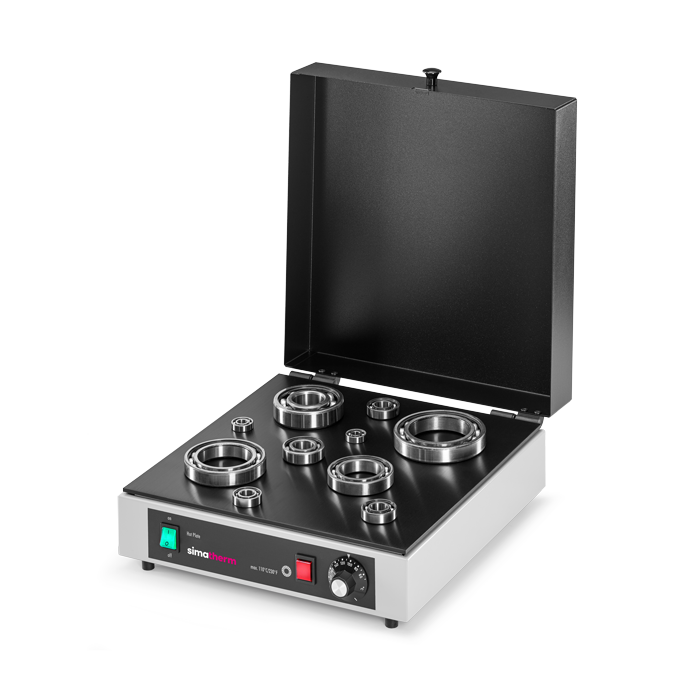 Electric heating plate with temperature control
The two electric heating plates with thermostat-controlled heating are especially suitable for small bearings and machine parts. The temperature can be continuously adjusted between 50 °C and 200 °C on the controller.
HPS for workpieces weighing up to 5 kg; HPL for workpieces weighing up to 10 kg
Designed to heat multiple workpieces simultaneously
Flat heating surface for gentle and uniform heating of the bearing
Also suitable for heating non-ferritic workpieces such as aluminum or brass
Available for voltages of 100–115 and 230V
Control range from 50 to 200 °C
3 years manufacturer warranty
The cover prevents contamination of the workpieces during heating. In addition, the workpieces are heated quicker when the cover is closed.
Product images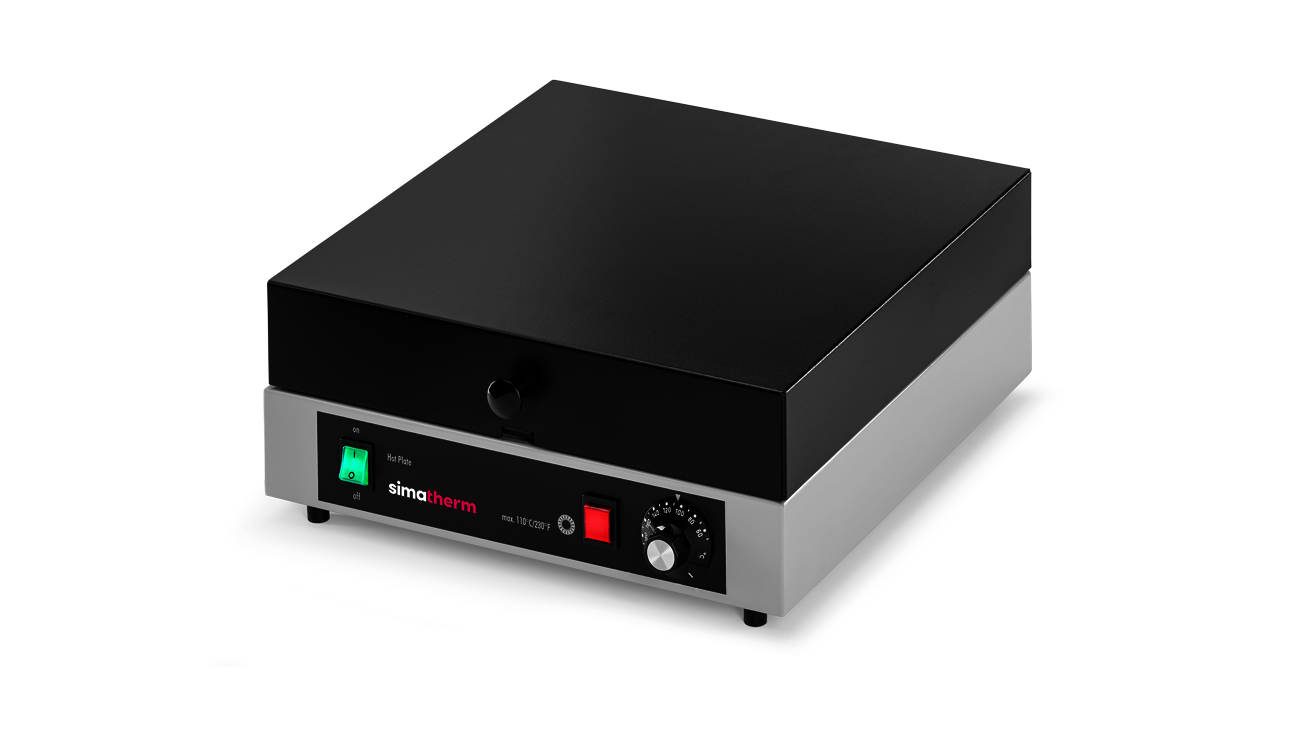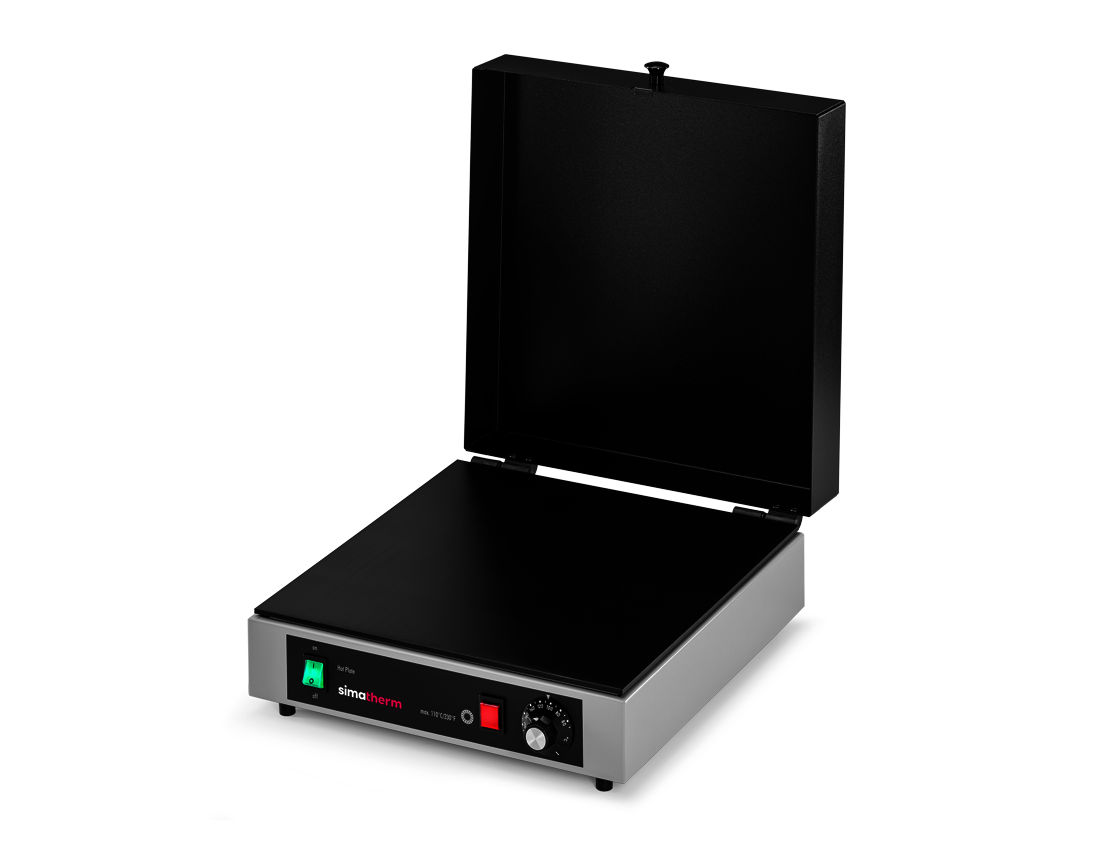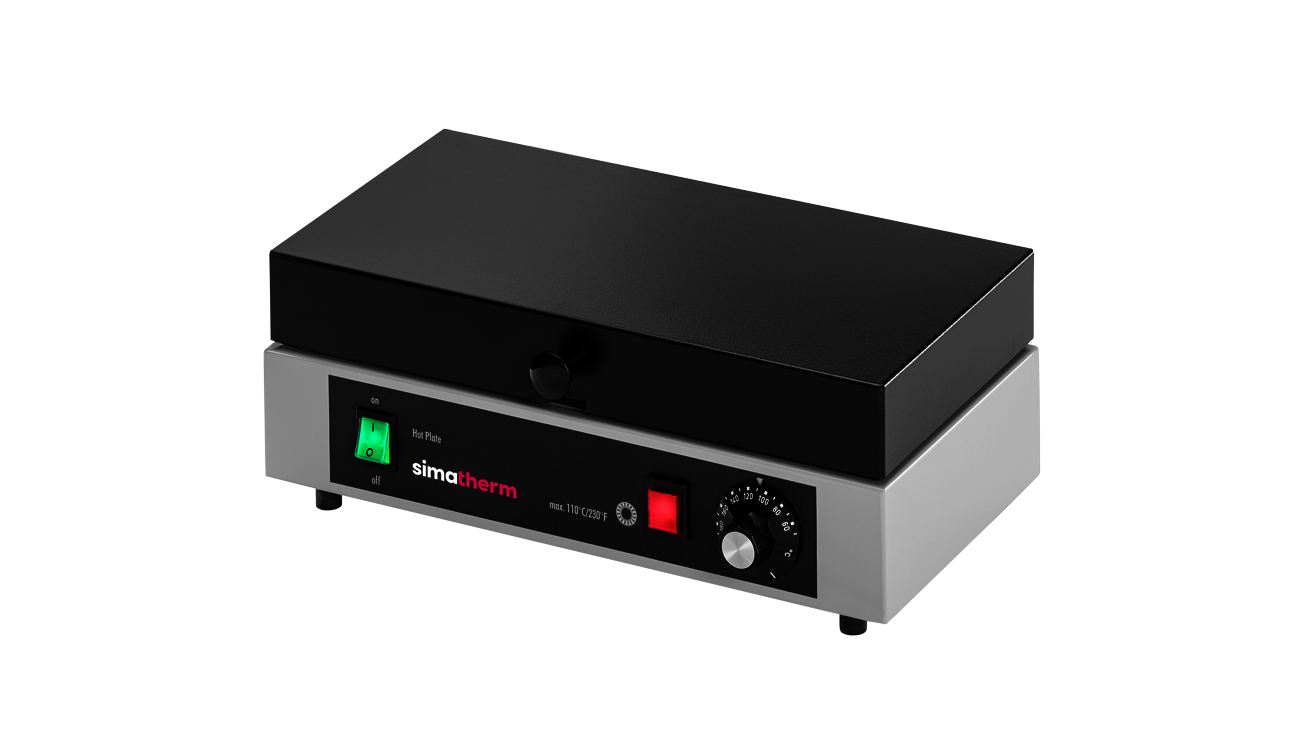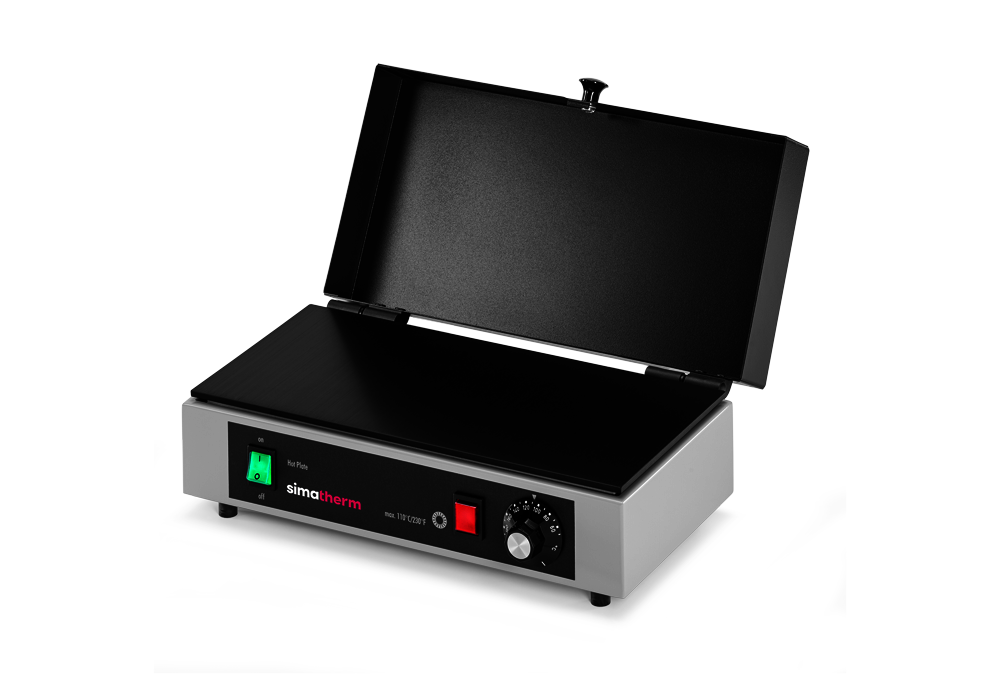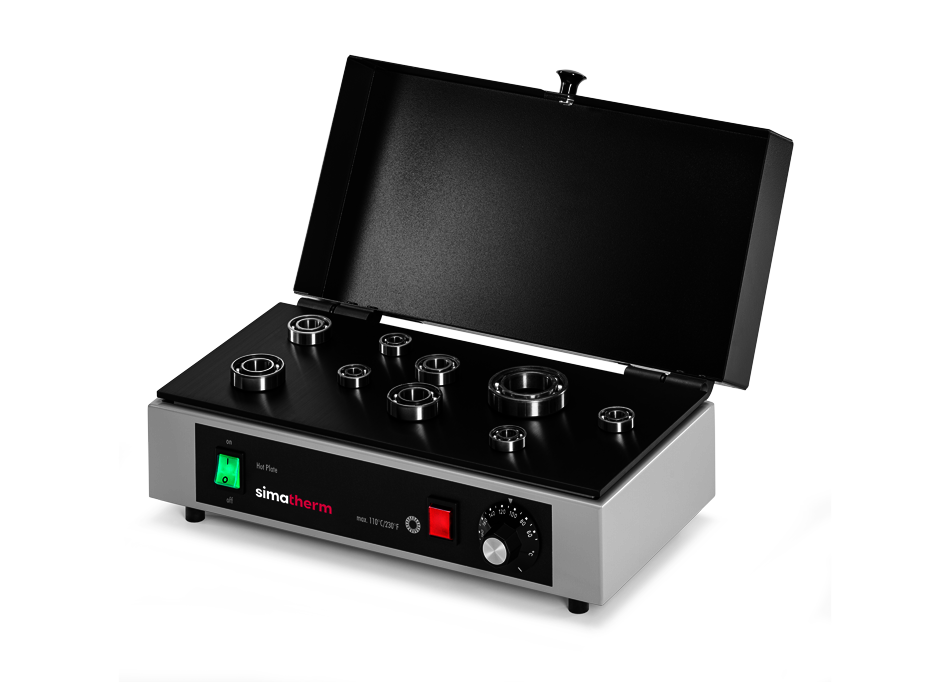 1x HPS or HPL
1x Protective gloves
1x User manual
1x Power cord
Technical data
Hot Plate HPS and HPL
Heaters for small workpieces
220 – 240 V / 50 – 60 Hz 100 – 120 V / 50 – 60 Hz
Workpiece - Maximum weight
| | |
| --- | --- |
| Range | 50 – 200°C |
| Accuracy (electronic) | ± 5°C |
Maximum temperature (approx.)
Suitable for heating sealed bearings
Suitable for heating pre-greased bearings
Main switch, temperature control
Size of the operating surface (LxW)
380 x 180 mm / 380 x 380 mm
HPS 390 x 190 x 150 mm
HPL 390 x 390 x 170 mm
HPS: 6 kg (13.2 lbs)
HPL: 10 kg (22 lbs)
Maximum power consumption
HPS 1.0 kVA and HPL 2.0 kVA
General manufacture and maintenance in plant and mechanical engineering
Maintenance and repair shops
Maintenance of agricultural, municipal and construction machinery
Maintenance of gearboxes
Maintenance of electric motors
More simatec products for you?
Innovative maintenance products for rolling bearings simplify complex processes and reduce the maintenance effort on tens of thousands of machines around the globe. You can also benefit from our heating devices and special tools for the perfect handling of rolling bearings.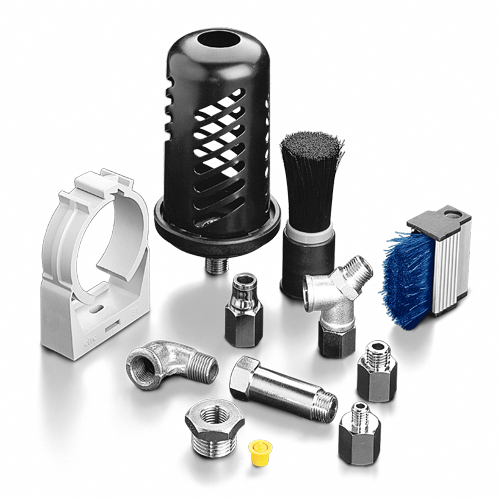 simalube
Accessories
With the range of accessories, the simalube is easy to install anywhere and in any position
About the product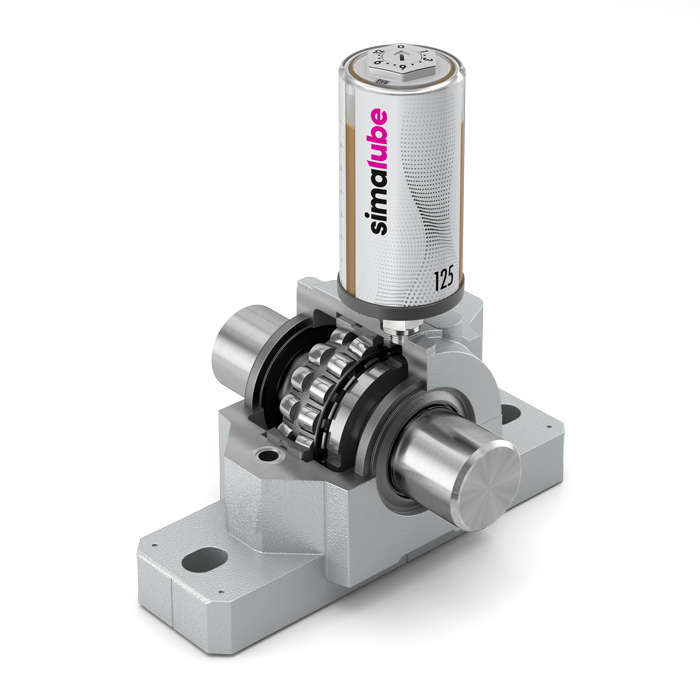 simalube
Lubricators
simalube supplies various lubrication points with lubricant around the clock