The tool for efficient dismounting of deep groove ball bearings
With the extractor tool BP 61, deep groove ball bearings can be removed from the shaft. It is also equally suited for removing bearings from just a shaft. Even sealed bearings can be dismounted once the seal is removed. The hooks of the puller arms are placed in the outer ring. The toolset can be used with 70 different kinds of deep groove ball bearings with diameters of 10 to 100 mm.
The hooks of the puller arms latch directly into the outer raceway and support themselves on the shoulder of the inner ring, creating a secure hold and optimal power transfer
The hooks are spring-mounted onto the puller arms so that they can easliy fit into the bearing
The high-quality steel puller arms are resilient and intended for long-lasting use
For shaft diameters measuring from 10–100 mm
All components are available as spare parts
An elastomer locking ring simplifies the attachment of the puller arms and holds them in position during the extraction process
The elastic locking ring simplifies tool set-up and holds the puller arms in position during extraction
The puller can also be used to remove sealed bearings from blind housings after the seal has been removed
Retaining flap simplifies attachment of the puller arms to the spindle and holds them in position
Product images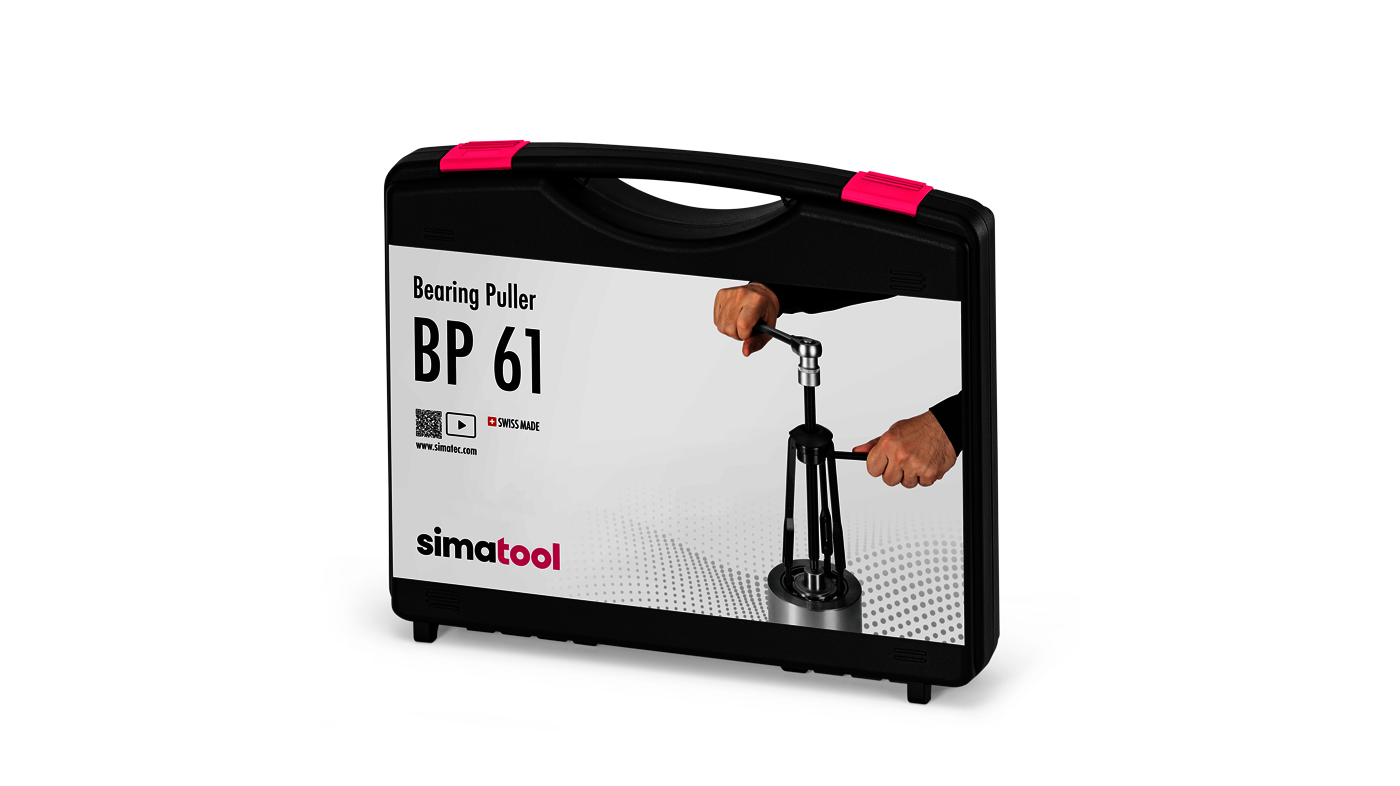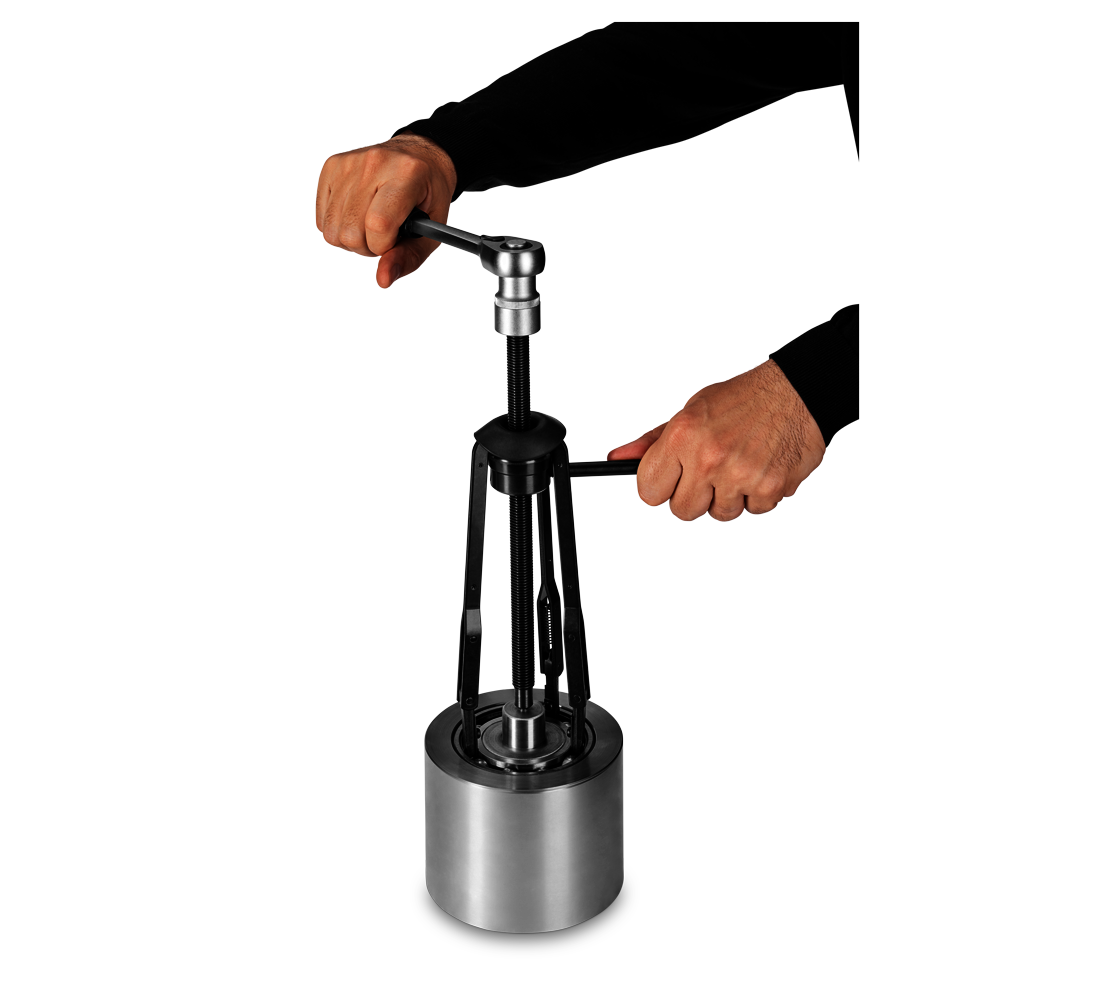 6 sets with 3 puller arms each
2 spindles
1 counter bracket
Application areas of the BP 61
General manufacture and maintenance in plant and mechanical engineering
Maintenance of agricultural, municipal and construction machinery
Maintenance of electric motors
Maintenance of pumps
Gearbox maintenance
Maintenance of materials handling equipment
Maintenance of paper and plastics processing
Application images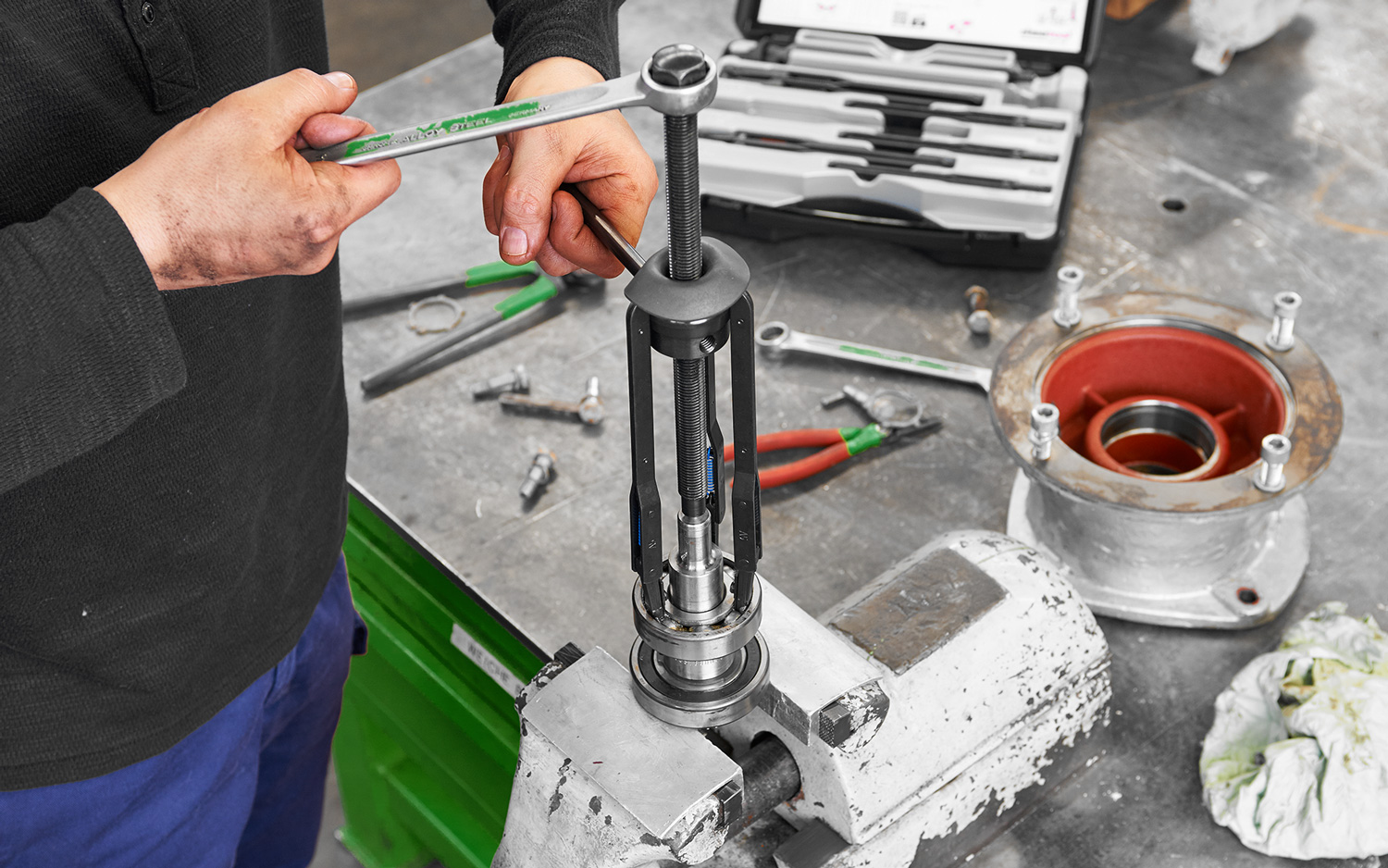 More simatec products for you?
Innovative maintenance products for rolling bearings simplify complex processes and reduce the maintenance effort on tens of thousands of machines around the globe. You can also benefit from our heating devices and special tools for the perfect handling of rolling bearings.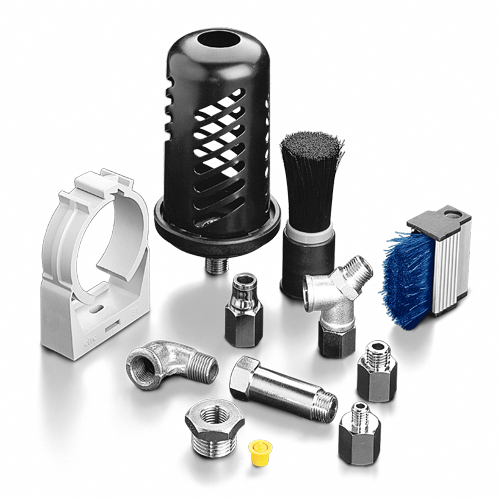 simalube
Accessories
With the range of accessories, the simalube is easy to install anywhere and in any position.
About the product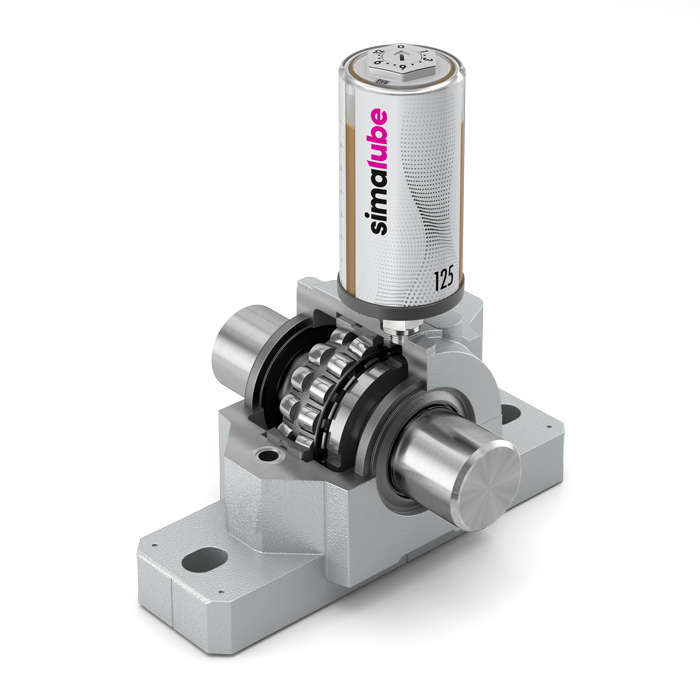 simalube
Lubricators
simalube supplies various lubrication points with lubricant around the clock.
simatherm
Induction Heater
Perfect solution for fast, thermal mounting of rolling bearings