simatool TP 150
Professional dismounting of deep groove ball bearings and radial shaft seals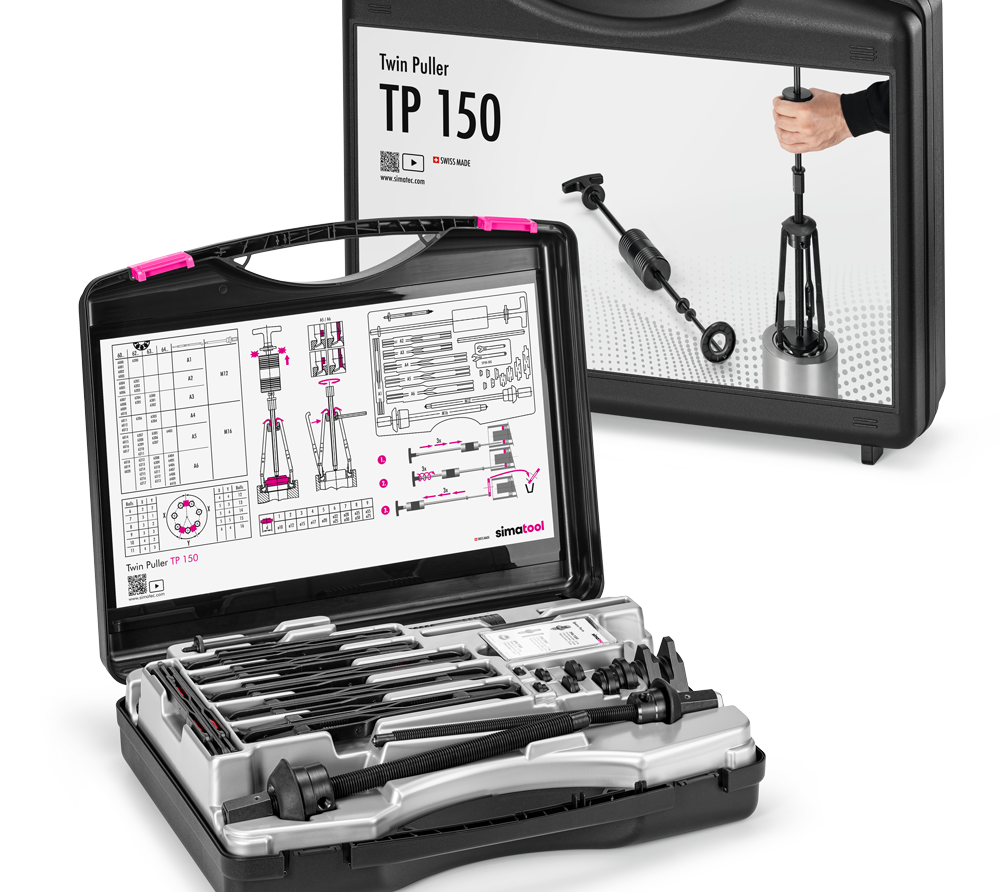 Professional dismounting of deep groove ball bearings and radial shaft seals
The simatool Twin Puller TP 150 can be used to expertly dismount deep groove ball bearings and radial shaft seals. Bearings with a tight fit on the inner or outer ring can be quickly and reliably dismounted with the help of this tool. The TP 150 can also be used to dismount shaft seals, thus making it a unique and professional dismounting tool.
Three dismounting functions in one tool set: dismounting deep groove ball bearings with shaft, dismounting deep groove ball bearings without shaft, dismounting of radial shaft seals
Perfect complement to the well-proven simatool Fitting Tool FT 33
All components are available as spare parts
Suitable for shaft diameters from 10 to 100 mm and external diameters up to 150 mm
Compact toolset includes a selection table in a handy case
Case weight of 6.6 kg suitable for mobile use
Product images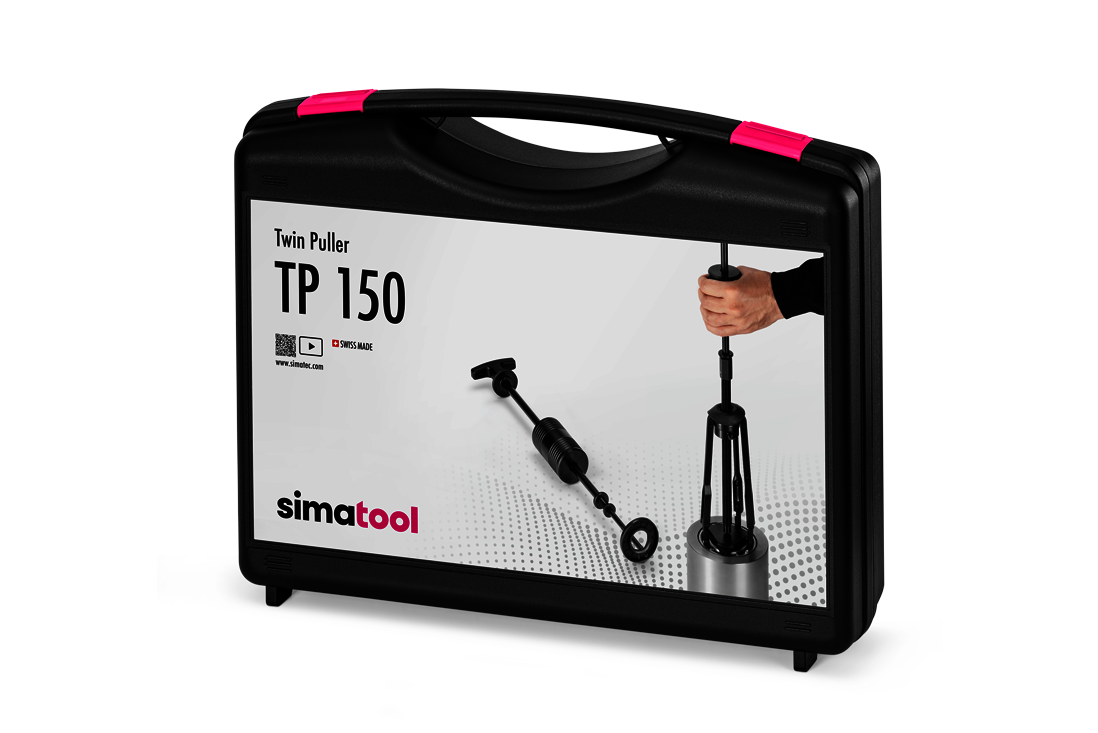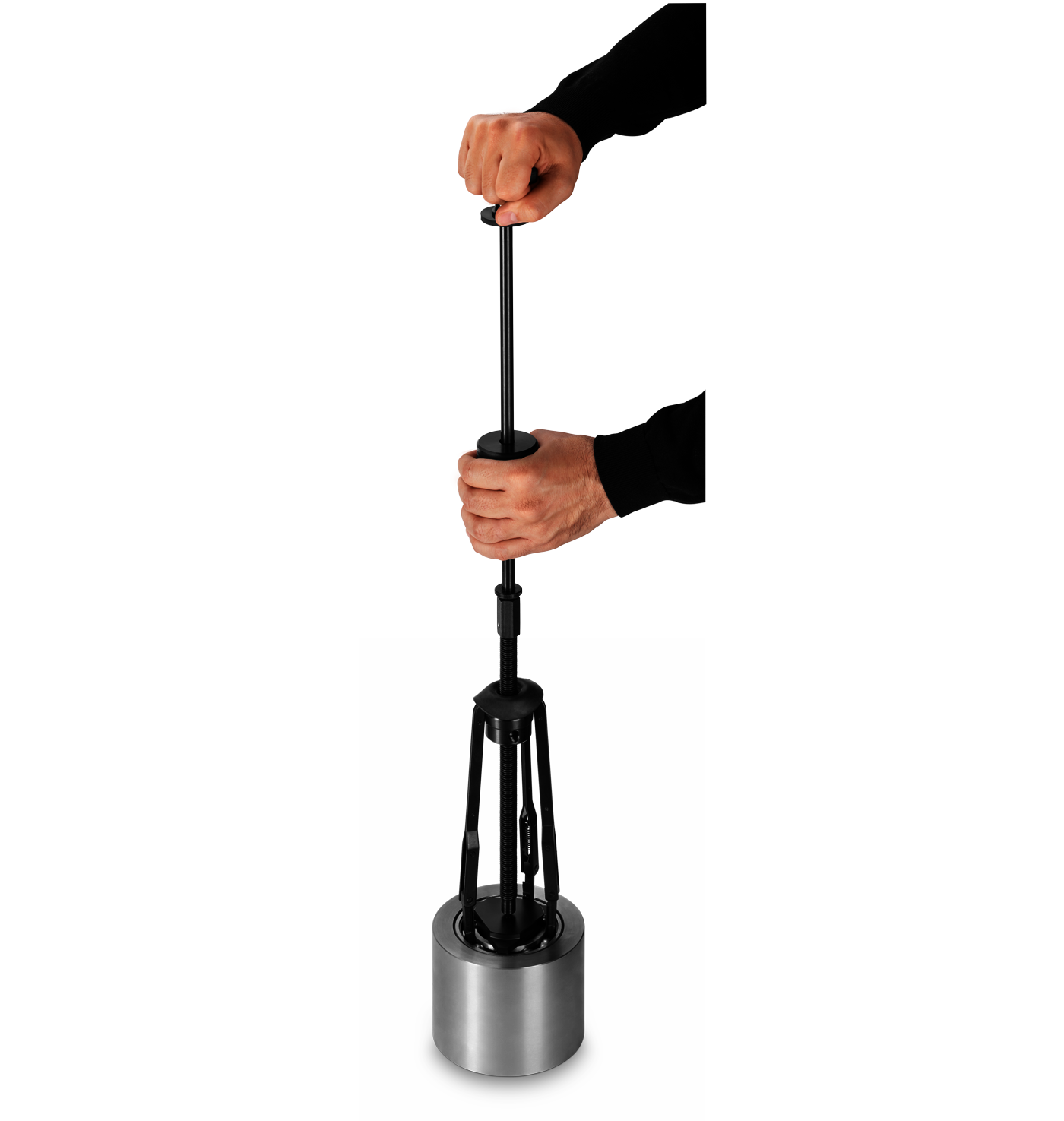 6 sets of extraction arms (A1–A6)
2 threaded spindles (SW 19)
9 support washers (Ø 10–75 mm)
Sliding hammer
Extension for sliding hammer
50 tapping screws
10 spacer rings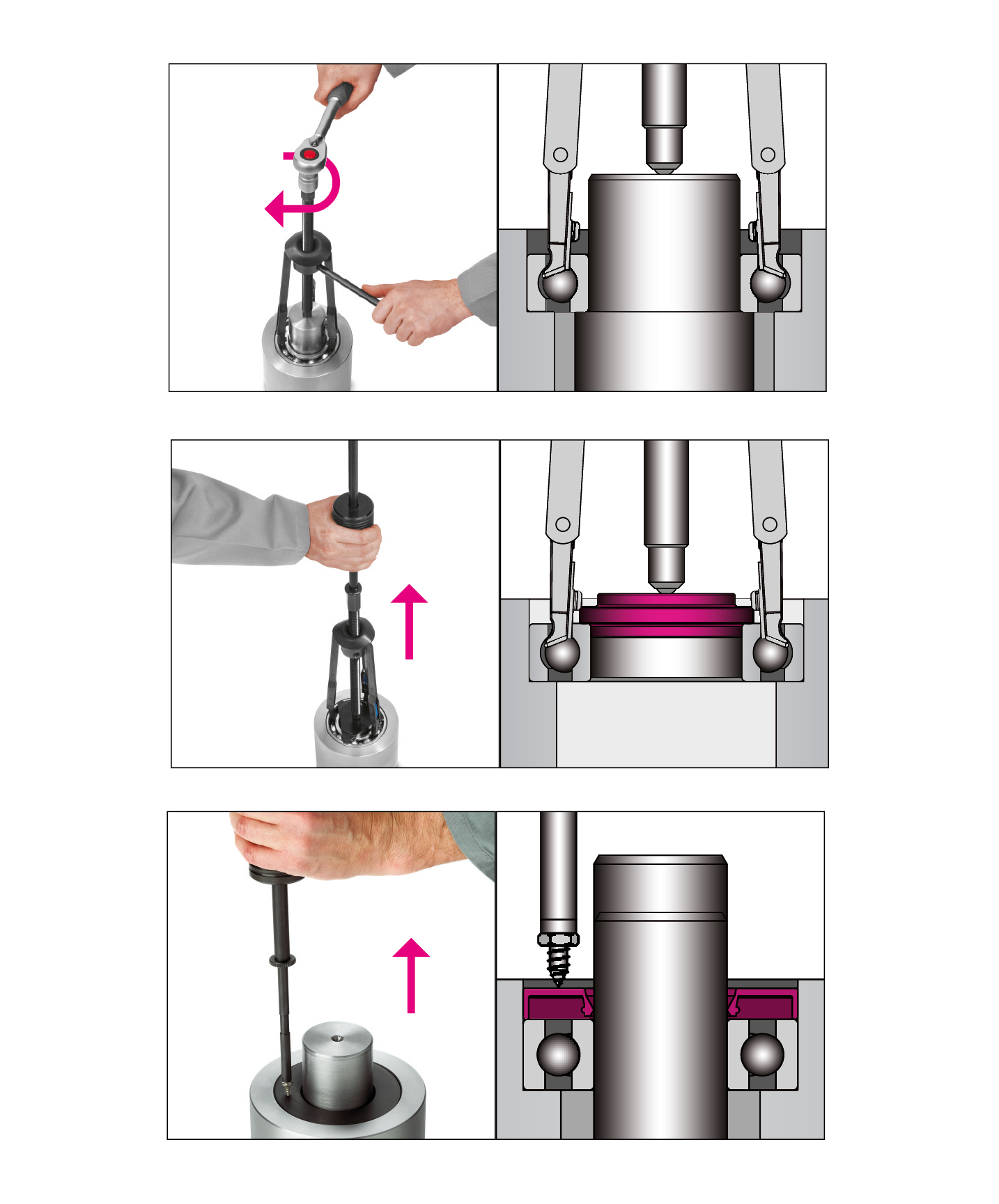 Removing deep groove ball bearings with a press fit on the inner ring (shaft)
Place the extraction arms between the rolling elements in the bearing. Use the ­threaded spindle to remove the bearing from the shaft.
Removing deep groove ball bearings with a press fit on the outer ring (housing)
The support washer replaces the shaft on the inner ring and is tensioned using the ­threaded spindle. Remove the bearing by using the sliding hammer.
Removing radial shaft seals
Hammer the tapping screw into the seal and screw it in. Remove the seal by hitting it in the opposite direction with the sliding hammer.
Application areas of the TP 150
General manufacture and maintenance in plant and mechanical engineering
Maintenance of agricultural, municipal and construction machinery
Maintenance of electric motors
Maintenance of pumps
Gearbox maintenance
Maintenance of conveyor technology
Maintenance paper and plastics processing
Application images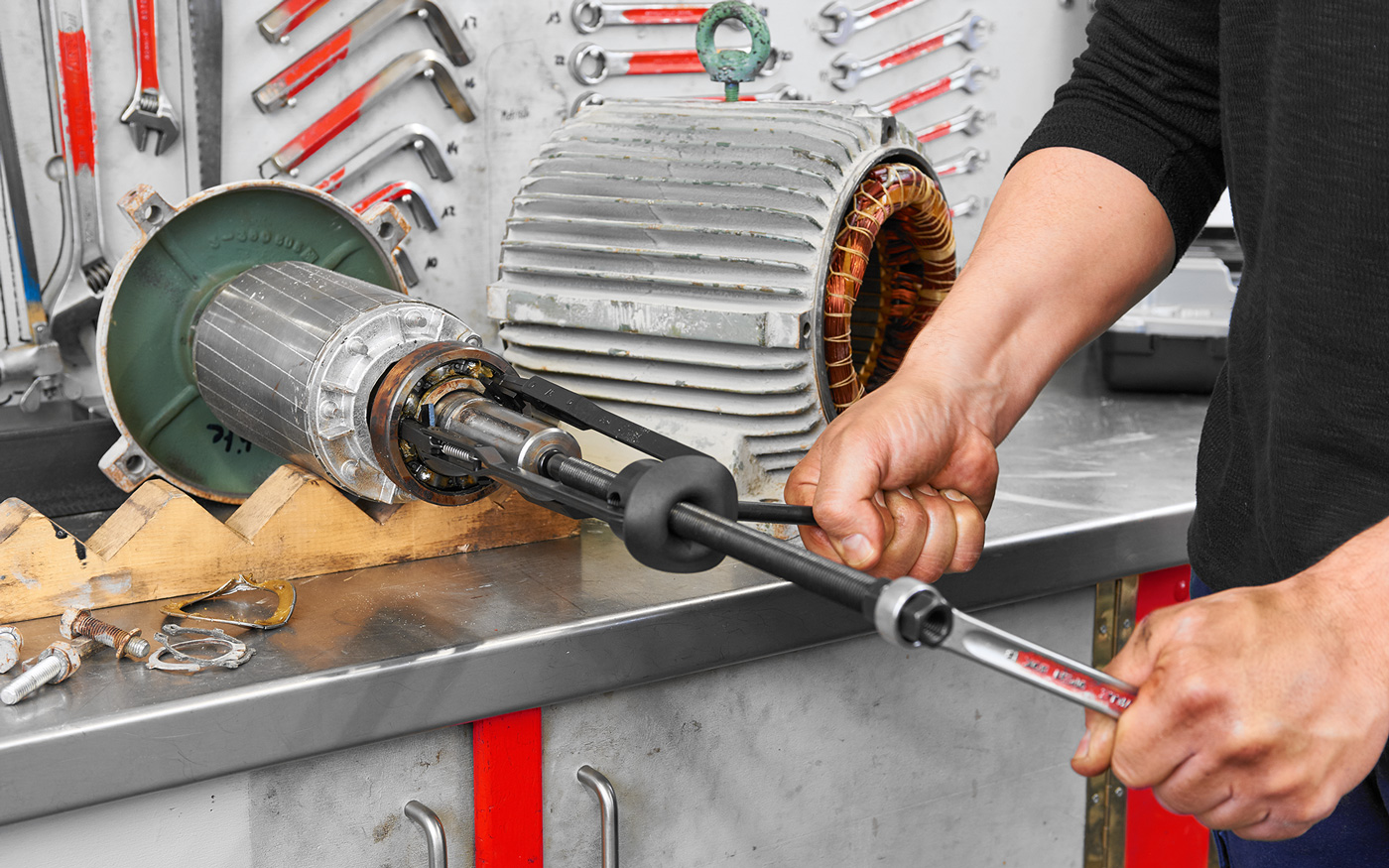 More simatec products for you?
Innovative maintenance products for rolling bearings simplify complex processes and reduce the maintenance effort on tens of thousands of machines around the globe. You can also benefit from our heating devices and special tools for the perfect handling of rolling bearings.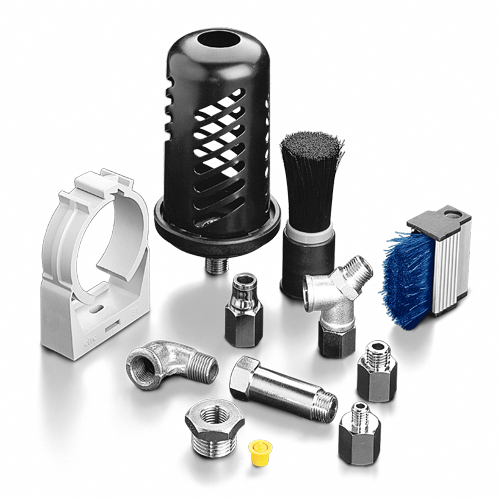 simalube
Accessories
With the range of accessories, the simalube is easy to install anywhere and in any position.
About the product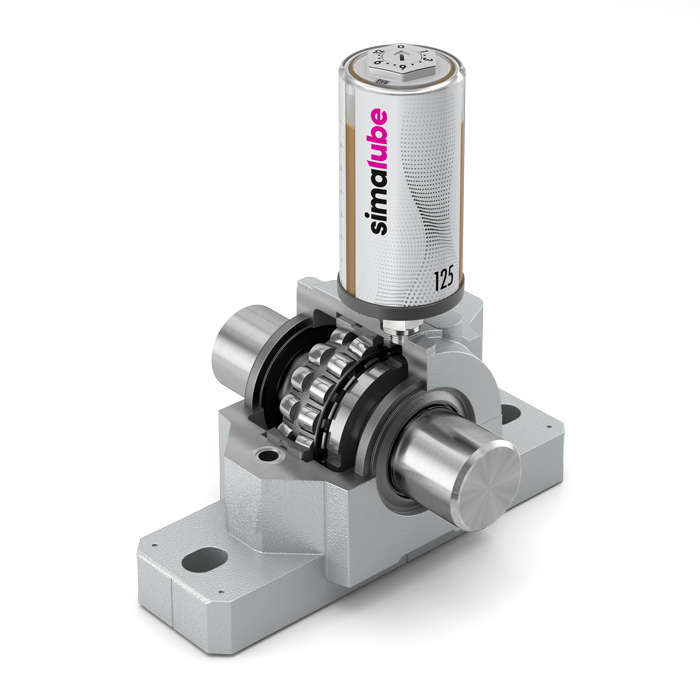 simalube
Lubricators
simalube supplies various lubrication points with lubricant around the clock.
simatherm
Induction Heater
Perfect solution for fast, thermal mounting of rolling bearings